B2B Website Design & Web Development

Effective website design and development is vital to the success of any B2B Marketing Strategy. A compelling B2B website design that is optimized for user experience and search engine optimization (SEO) can help convert a website visitor into a sales lead and a potential long-term customer.
In addition to overall usability of a B2B website, visitors must be provided clear indications of how to navigate the site and find the information they need with the least number of clicks.
Kipzer is committed to helping your business develop a B2B website that will encourage your website visitors to easily accomplish their goals.
Creating a B2B Website Design that Converts
User Navigation
The Kipzer B2B web design team plans your website navigation to allow each visitor to navigate your site intuitively and quickly. This is especially important for B2B E-commerce sites with a large roster of products. From our experience, we know that every website and B2B business is different, therefore, we are committed to delivering the right features you need to create a rewarding B2B website for you and your visitors.
---
Site Search
Search is critical for B2B Ecommerce businesses. By improving the quality of your site search, your business can gain increased qualified traffic and conversions for a quick-win ROI. Our design and usability team will ensure that your B2B website design takes full advantage of robust search capabilities.
---
Mobile Responsive Design
B2B responsive website design is crucial for a better user experience so that your busy customers can make quick and convenient mobile transactions.
Our B2B website design team generates a website strategy to optimize your site for mobile responsiveness that will help your business with a solid B2B mobile marketing approach. We want to ensure your ecommerce checkout process works seamlessly on mobile devices.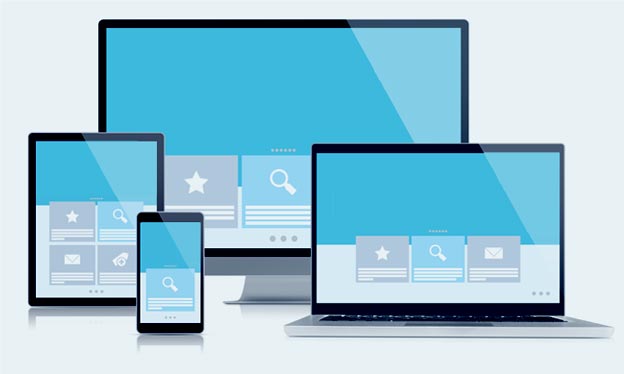 ---
User Experience
The Kipzer web design team can help your business improve B2B web forms design to achieve a positive user experience for your customers. Whether it's integrating form fields & functions or designing a form to simply allow users to easily scan and input information, our team will help you determine the best B2B solutions for your website forms.
---
Kipzer:
A B2B Focused Approach
A B2B Focused Approach
We have the experience and capability to design, develop and deliver websites that achieve excellent results for our clients. We want each client to have B2B website with a defined value proposition, quality content, clear calls-to-action and of course be easy site navigate.
Ultimately, you deserve a contemporary-style website that tells a compelling story about your business while reinforcing your brand.
---
What You Can Achieve
with Our B2B Web Agency
B2B Web Designs that Increase Leads
Effective B2B web design entices your visitors to complete a specific set of actions such as completing an online form or adding an item to the shopping cart. Our web design team creates compelling calls-to-action and page elements that communicate your brand message. We want website visitors to choose your business over your competitors!.
Traffic-driven B2B Websites
The SEO team at Kipzer ensures that your website ranks high on Search Engine results. There is no value in websites that contain great content but cannot be found online.
Our B2B web design strategy is optimized for user experience and Search Engine Optimization. We implement the best and latest SEO tactics to help your business rank at the top for the most relevant keywords for your business.
We perform in-depth keyword research and competitor analysis to identify geo-targeted and specific long-tail keyword phrases to boost your B2B business' organic search ranking. We want your website to look great while consistently attracting new visitors.
B2B Websites that are Scalable and Easily Upgradable
When designing and creating your B2B website, our team ensures that your site structure and functions is flexible for future upgrades. We recommend the best-of-breed E-commerce platform for your business to ensure that your website meets functional and marketing requirements while being ready for upgrades and enhancements.
A Fast-Loading B2B Website
Site speed is known to be one of the important factors the completion of customer transactions. Website load time is critical since your B2B customers are looking to make an online decision quickly on desktop computers or mobile devices.
We understand the importance of page speed and our team will follow current best practices for Ecommerce website design so that your visitors stay on your website longer and visit more pages.