If you need to process data from your specialist hardware – for example readings from a thermometer or measuring device, streaming video from a camera, or anything else – we'll create software to enable this.
From the creation of a system for monitoring food wastage in restaurants, to an app that interfaces with lasers via USB to control the production of pharmaceutical tablets; we've worked with a wide range of industries to create hardware-integrated solutions that drive innovation, create cost efficiency and automate processes.
---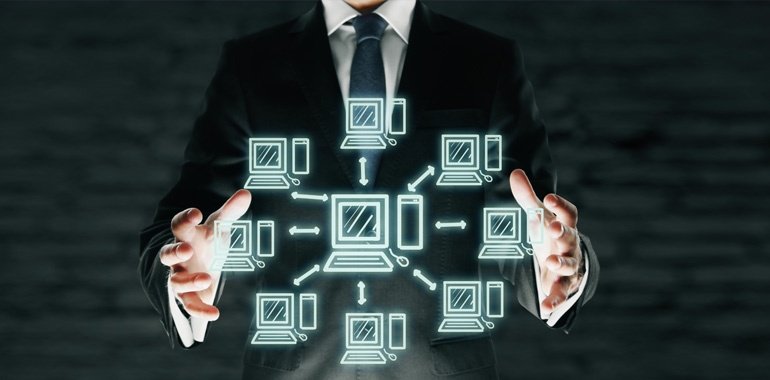 What is Software and Hardware Integration?
In its basic form, it requires four components:
1) Hardware – the physical entity that you want to extract data from. For example, a thermometer, camera, lasers, weighing scales, a measuring device or robot.
2) A Sensor – a device that converts the analogue signal from the hardware into digital data for processing by a computer.
3) A Connector (technical term "communication bus") to transfer the information between the hardware and a computer. The most common connectors are USB cables, Wi-Fi, Bluetooth and Ethernet connections.
4) Software – a program that tells the hardware what tasks to perform, e.g. what measurements to take.
---
How we can help you
Whether you need software that interfaces with a single hardware device or multiple devices, we can build it for you. We can create mobile, tablet, web or desktop-based applications that are connected to either a cloud based or local database.
But that's only half the story; to be useful, your system needs a front-end that's completely user-friendly. That's why we'll include elements such as:
a custom user interface (UI) dashboard – whether that's predetermined or customisable for each user – so it's easy and quick for you and other users to visualise and understand the data retrieved from your hardware
the ability to securely store large amounts of data or numerous tests indefinitely, enabling data manipulation at a later date
quick and simple reporting that can be emailed or printed: generate as many reports as you need using a variety of filters
automatic email alerts that are triggered when readings go outside of certain parameters.
---
Examples of Software and Hardware Integration solutions
We've worked with many different industry sectors and companies. Here are just a few examples of the software we've created:
A web-based temperature recording and reporting system for Cocoms, a specialist in health and food compliance services. Information is transferred between third party hardware – the Saf-T-Log thermometer – and PC via USB, without any need for user intervention.
A desktop application to monitor food wastage in restaurants. This systems runs on a Windows Tablet, which reads data from electronic weighing scales as well as a USB camera. All the data is then sent up into the cloud for a reporting system.
A desktop application that manages the tools used in the production of pharmaceutical tablets. The multi-language application supports European, Arabic and Asian languages and interfaces with measuring tools and lasers via USB and RS232, conforming to applicable FDA regulations.
---
Software and Hardware Integration Process
We're a Microsoft Gold Partner, so our technology of choice is the C# programming language along with .NET Core. For the database, we utilise Microsoft SQL Server and Microsoft Azure.
We also offer the following optional services for your integrated system:
Ongoing maintenance and support – including an agreed service level agreement (SLA) and access to our in-house developers via our helpdesk.
Hosting: As an accredited Microsoft Cloud Solution Provider, we primarily work with Microsoft Azure but can also support your AWS infrastructure if preferred.
For more information on all the things that we offer as part of our service, take a look at our Working With Us page.
For businesses in certain industries, a simple mobile app may not always be enough. Often, mobile apps for businesses in manufacturing, technology, engineering and other industries, need to be integrated with some form of hardware in order to truly function in a way that improves business development and is useful to the company. A hardware-integrated solution, simply put, means a mobile system that is combined with outlying hardware in order to connect the two through an app, or other technology system. As mobile devices such as smartphones and tablets become more integrated into the workplace, especially in hands-on industries like manufacturing, they are constantly evolving to further benefit businesses with expanded functionality. One of these ways, is through integrating hardware.
The goal of hardware integration is to use mobile devices to replace other, traditional forms of controlling hardware, like a remote. Through a user interface on a mobile device, controlling hardware is made easier, more sleek, and has more capabilities than from a simple remote with a few buttons, as well as the added benefit of mobility, capability, and lower costs.
What Are The Benefits of Hardware-Integrated Software?
As the "Internet of Things" becomes more and more of a reality, combining hardware and software shifts into popularity and has become a goal for many app and mobile developers, as well as a necessity for many businesses. From surveillance systems, to warehouse management, to medical equipment and home appliances, hardware integration makes life easier for consumers and employees, as well as lowers overall costs.
Hardware integration also increases overall productivity- the combined ease of a mobile app and hardware that does have to be manually controlled creates and environment of increased productivity and an easier workplace.
Though initial costs may be high to integrate hardware and create the necessary mobile technology, this integration will decrease business costs by way of maintenance, inventory, and less manufacturing and engineering costs.
What Can Hardware Integration do For Your Business?
If your industry could be further improved by combining a mobile experience with hardware functionality, then a hardware-integration software solution may be a fit for you. At Enola Labs, we have successfully developed multiple automated hardware integration systems that can help provide businesses with a solution that improves efficiency and lowers overall costs. Our technical staff has decades of experience in building software strategies and solutions for Fortune 500 companies that overcome highly complex integrated enterprise challenges. To learn more about the expertise we can bring to your project, contact us to schedule a short Austin software consulting session- we'd love to hear what you're creating.
What Is Hardware–Software Integration?

What do you think of when someone says "hardware and software integration?" Most engineers probably think of hardware-software integration in terms of embedded systems (e.g., microprocessor system design and verification involving the computer architecture, operating systems, interfaces, and computer networks). "Co-verification" is a popular phrase that captures many integration issues. But there are other examples of such integration in both horizontal and vertical (e.g., automotive) markets.