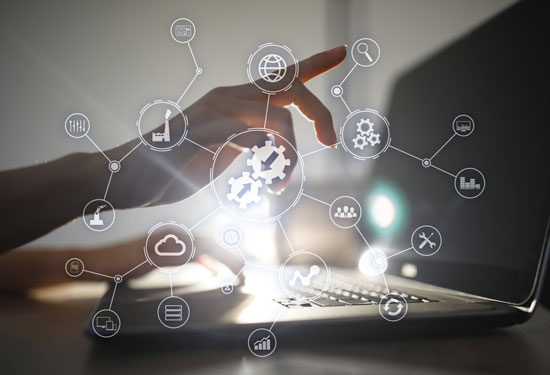 Cloud/Hosting Service
Are you aware of what cloud and hosting services are?
What exactly is the cloud?
Are you worried that cloud storage services are not safe?
If you upload all your files on cloud, it runs automatically?
And many more such doubts about cloud service.
Cloud is simply a replacement of internal hardware and infrastructure. For example, Gmail is the best example of cloud computing services. If your applications are available on the cloud you can access it from anywhere and everywhere.
---
Connecting Systems
You name the systems; we make them work together. We connect multiple systems using pre-existing APIs or SDKs or creating new Plugins. We can also use a custom integration layer to tap into your data sources.
Single Sign-On (SSO) Integrations
Enable your users to access multiple apps with just one login: OAuth, SAML (Security Assertion Markup Language), two-factor authentication (2FA), and JSON Web Tokens (JWTs).
HR and Payroll Integrations
Get confident in the accuracy of your HR and payroll information. We help you utilize APIs from services like Paycom, Paychex, or ADP to automatically feed data between these systems.
---
Main features of our Cloud services
Constant system upgrades
High maintenance to avoid breakdown
Intense security of data
Sufficient cloud storage
Suits all type of businesses
What if you could build the things that would make life better? Bring software applications to life in a way that solved your problems and empowered your organization? Our experienced engineers are people first, technologists second, and always brilliant. Simplify complexity, integrate systems, automate processes and provide seamless user experiences with elegant, customized software solutions built to last.
---
What are the hosting services?
What are the features of hosting services? Do you feel all hosting service providers are the same? Is there any hidden cost in hosting? Do I get multiple hosting options? Is my hosting responsible for my website speed? Are you not happy with your current web hosting? Does web hosting review matter? Well then, let us help you in clarifying all your doubts.
Let us first understand what is hosting exactly? Let's see you want to start a clothing business. Now that you have the name of the business. This name of the business is an analogy to the domain name. You need a physical place to put all your clothes on display for your customers. So you start finding a shop, now this shop or physical place is set up for your business. So we can say that your name of the shop is your domain name and the physical place of your shop is your hosting.
---
Cutting-edge Cloud-Based Solutions
The power of cloud technology has been immense and has been helping businesses scale up beautifully in a short span of time. As industry leaders, Consagous provides cloud-based solutions to secure your business in the time to come.
Our cloud-based solutions are tailor-made, assisting you to grow and scale up efficiently and in the right direction.
With the latest technology and resources available, Kipzer helps businesses grow with competitive efficiency quickly over time.
---
Immersive Solutions with Cloud Technologies
With the latest technology and resources available, Consagous helps businesses grow with competitive efficiency quickly over time.
Sophistication and professionalism are two virtues we value the most, and our cloud-based software products are aimed at global clients, boasting enough modularity to cater to dynamic business needs and use-cases. As a result, productivity and profitability both get a big boost.
If the cloud computing apps your business uses are from Kipzer, you get a lot of flexibility in terms of collaboration. This helps you to reduce the extra time and bring your solutions into the market quickly and effectively.
---
---
Great Cloud Products and Services
Our immaculate suite of cloud products and services is absolute delights in terms of operational capabilities. Users can easily access the information they need- from transaction details to data sets, through a location and devices as per their convenience.
Our cloud offerings have leveraged a lot of brands in cutting down their investment costs on excessive hardware as everything gets stored on a remote ecosystem. Have a look at what our cloud offerings encompass.
---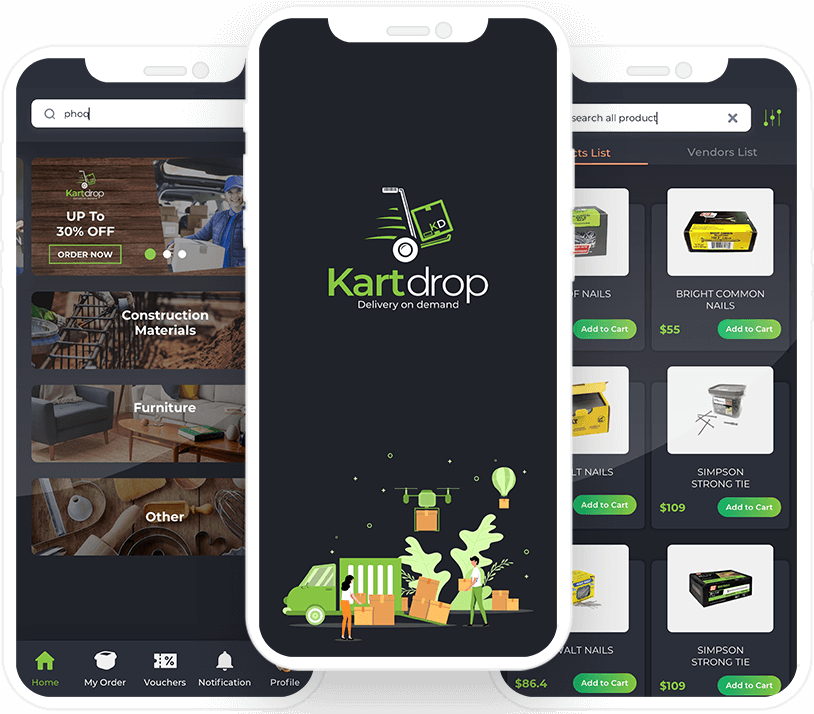 Revolutionary Technology, Unleashed
The benefits of making the switch to cloud technology are immense. Lesser costs, significantly quicker growth and remote access are a few crucial ones of them.
But the right switch requires a detailed cloud strategy, something that we formulate specifically for your requirements.
A user will have access to data from anywhere in the world through smartphones and tablets.
Cloud computing apps offer a lot of mobility, that translates into better means for collaboration and share information in a much better way.
It is very simple to get the projects migrated to cloud servers for further work.
---
---
---