What is it?
User Interface or UI is the skin of the product. Its where branding and aesthetics are applied to make the product look clean, friendly, and engaging.
A UI Designer will use branding graphics and/ create new assets if needed such as icons, illustrations, and images. The UI will be designed to work across all devices and should abide by the W3C Accessibility standards.
---
What we offer
High fidelity Designs Screen Designs
High Fidelity Interactive Prototypes
Why do it?
Increase your brand value
Increase in order values
Increase desirability
Increase trust
Increase awareness
Reduce marketing costs
Increase ease of use
Be more competitive
---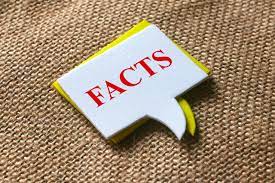 Some Facts
Users often perceive aesthetically pleasing design as design that's more usable
Objects that are near, or proximate to each other, tend to be grouped together
The human eye tends to perceive similar elements in a design as a complete picture, shape, or group, even if those elements are separated
Elements that are visually connected are perceived as more related than elements with no connection
Users have a propensity to best remember the first and last items in a series.
---
---
A great web design is the best investment you can make in your business
To build your presence on the Internet, our web design company offers a cost-effective solution based on powerful and scalable tools for the development of a website.
Let us help you create a website that will be much more than a static page. We offer you a real dynamic site that will allow you to carry out all the evolutions that you will wish in your business.
Our website development services are simple and fast. They allow us to offer you essential and advanced features at the best price. Your investment will not be wasted, as your website will evolve according to your wishes and help you reach your business targets faster than ever.
---
A Kipzer website is the first step to develop your online visibility
A Kipzer website provides your targeted audience with information about your company's activities, services, or products. This label is generally opposed to E-commerce sites or online stores that directly generate sales and turnover.
A Kipzer website is generally composed of more or less dedicated pages on which the company describes its activity, its offers, and its geolocation. A geo-localized access map locating your headquarters, your showroom, or your sales outlets will allow your prospects to calculate the time needed to reach you. It must also facilitate the accessibility of your company by providing an intuitive contact form.
---
---
Service Design
To have the best chance of success your app or product should not exist in a vacuum. Service design takes a holistic view of your product, placing an intense focus on your users or customers while unpicking how your organisation is structured.
By going back to basics and looking at the building blocks of your organisation, you're able to build better products that serve the needs of your users.
---
Technologies used are
NodeJS
Node.js is a platform for building fast and scalable network applications. Node.js uses an event-driven, non-blocking I/O model that makes it lightweight and efficient, perfect for data-intensive real-time applications that run across distributed devices.
.Net
.NET Framework is a managed execution environment for Windows that allows software developers to create a software application in one programming language and be assured that the app will be able to work with code written in other languages.
MySQL
MySQL is an Oracle-backed open source relational database management system (RDBMS) based on Structured Query Language (SQL).MySQL is a relational database management system based on the Structured Query Language, which is the popular language for accessing.
PostgreSQL
PostgreSQL also known as Postgres, is a free and open-source relational database management system (RDBMS) emphasizing extensibility and SQL compliance. It was originally named POSTGRES, referring to its origins as a successor to the Ingres database.
MongoDB
MongoDB is a cross-platform document-oriented database program. Classified as a NoSQL database program, MongoDB uses JSON-like documents with schema. MongoDB is an open-source document database and leading NoSQL database. MongoDB is written in C++.
Redis
Redis (Remote Dictionary Server) is an in-memory data structure project implementing a distributed, in-memory key-value database with optional durability. Redis supports different kinds of abstract data structures, such as strings, lists, maps, sets, sorted sets.
Swift
Swift is a general-purpose, multi-paradigm, compiled programming language developed by Apple Inc. for iOS, iPadOS, macOS, watchOS, tvOS, Linux, and z/OS. Swift is designed to work with Apple's Cocoa and Cocoa Touch frameworks and the large body of existing Objective-C code written for Apple products.
NATS
NATS is an open-source messaging system. The NATS server is written in the Go programming language. Client libraries to interface with the server are available for dozens of major programming languages. The core design principles of NATS are performance, scalability, and ease of use.
TensorFlow
TensorFlow is a free and open-source software library for dataflow and differentiable programming across a range of tasks. It is a symbolic math library, and is widely used for machine learning (AI) applications. It is used for both research and production at Google.
---
What is the difference between UI & UX?
UX Design refers to the term User Experience Design, while UI Design stands for User Interface Design.
We can describe User Interface Design as the things users see when navigating a digital product and User Experience Design as the feeling they have while doing that.
Do I need to learn any programming languages?
Short answer is no. You can become a great product designer without learning to code, but I would be lying if I said that knowing at least some HTML and CSS is not an advantage.
Do I need a degree to get a job in UI / UX?
From my experience, companies and clients are more interested in portfolios than diplomas. So personally would't focus too much on getting a degree. But you should keep in mind that starting on your own will be more difficult than if you had someone to teach you.
Is it too late to get into UI / UX?
I would say it has never been a better time to get into UI/UX. The demand across the planet is increasing daily, and I don't see it stopping anytime soon.