MARKETING AUTOMATION
There are a lot of options when it comes to Marketing Automation systems and at Kipzer we'll help you team identify the right tools that fit your business requirements along with budget Track and rate customers actions to create custom segments based on specific data and criteria.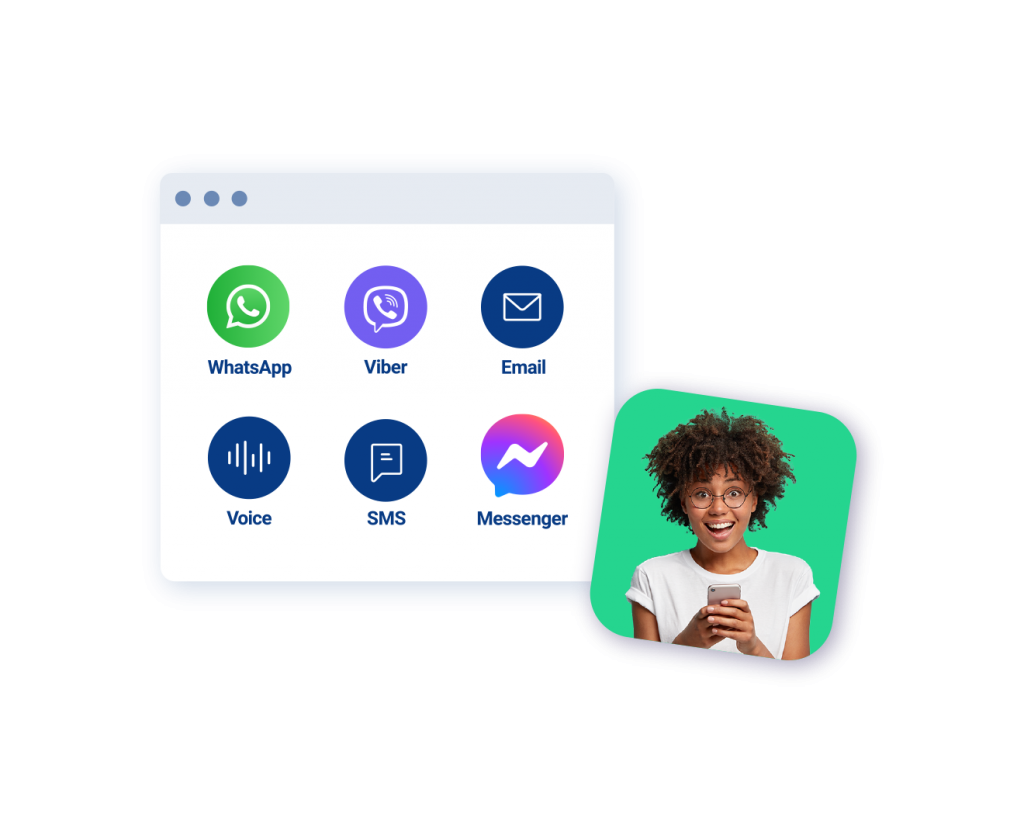 Beyond email marketing automation
Power up your omnichannel marketing campaigns with dynamic automation for a mobile-first audience. Manage a channel mix of SMS, Email, Chat Apps, RCS, WhatsApp, Viber, Voice, Mobile App Messaging, Web Push and many more from a single platform.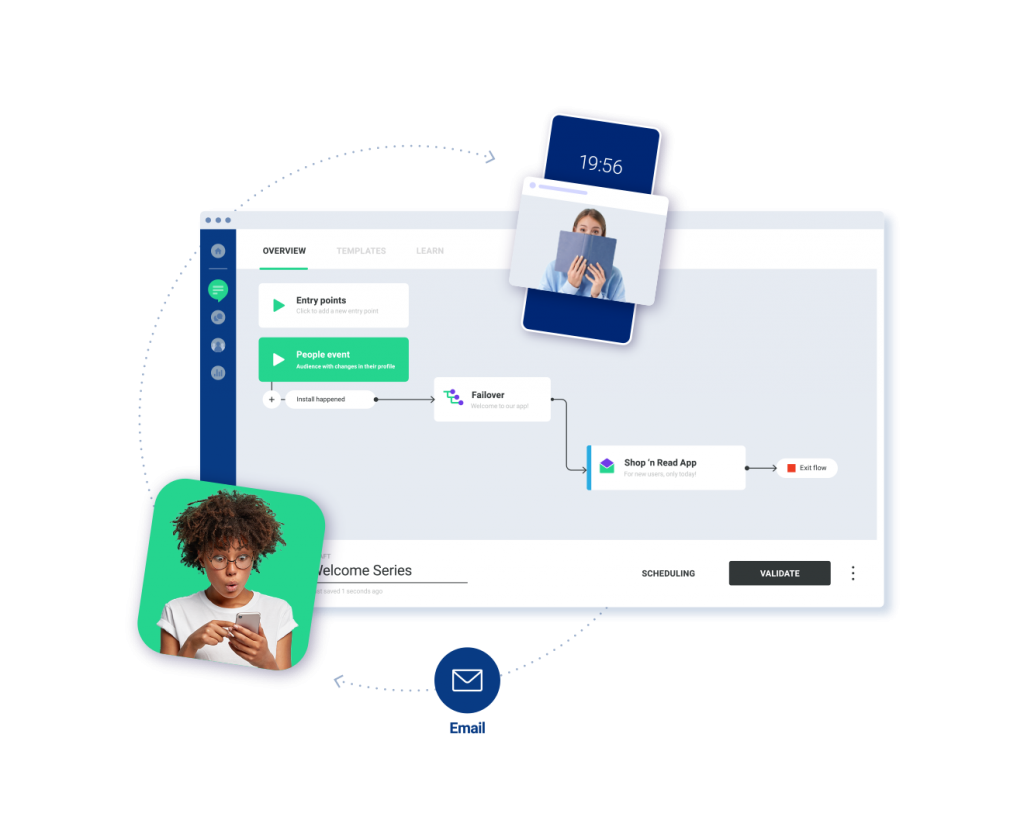 Instant automation
Say goodbye to repetitive manual processes. Increase conversion rates by creating, scheduling and automating messaging campaigns based on past customer behavior. From welcome series to event-triggered engagement and reactivation messages, automate.
Increase the lifetime value
Kipzer with meaningful messages at every stage of the customer journey to grow your customers lifetime value. Stay top of mind and drive action through automated, intuitive omnichannel campaigns.
---
Marketing Automation Software for Small Businesses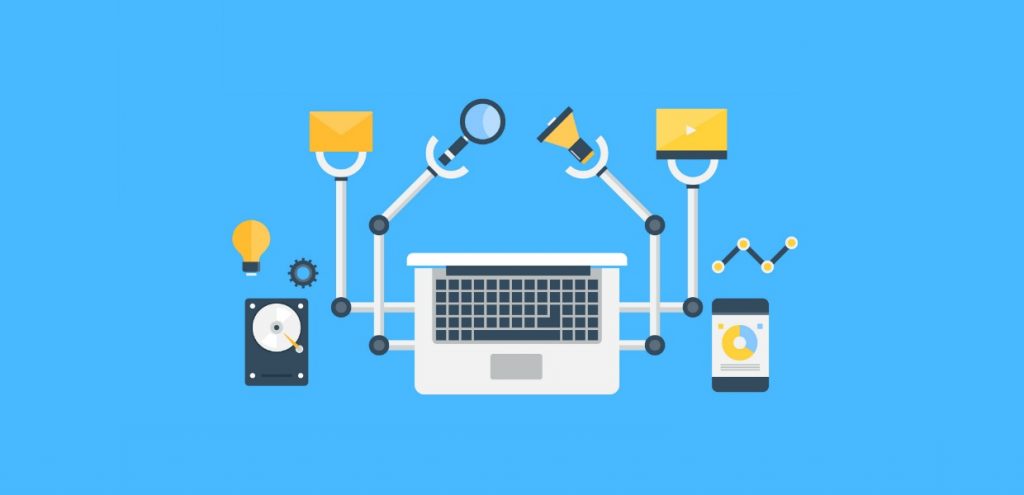 See how automation helps these businesses grow
Marketing automation software to automate all your marketing & sales tasks, sales & service workflows, lead generation & lead nurturing. Widest range of free marketing automation tools. Use prebuilt, powerful automation templates. Tech-tested, marketing-approved, helping thousands of businesses grow even faster.
---
Streamline marketing, sales and support using a single software
For maximum efficiency, growth and best ROI from your marketing automation software, the processes across all the departments – marketing, sales and support have to be automated and need to work in conjunction. Say goodbye to operating in silos and welcome an integrated approach to ensure that the customer gets the best possible experience across teams in your organization. – marketing , sales and support have to be automated and work in conjunction. Say goodbye to operating in silos and welcome to an integrated approach to ensure customer gets the best possible experience across the teams in your organization.
Use Kipzer's integrated marketing, sales, service and free CRM platform to streamline all your processes and set up automation rules using our advanced marketing automation platform. Enhance overall efficiency and boost growth!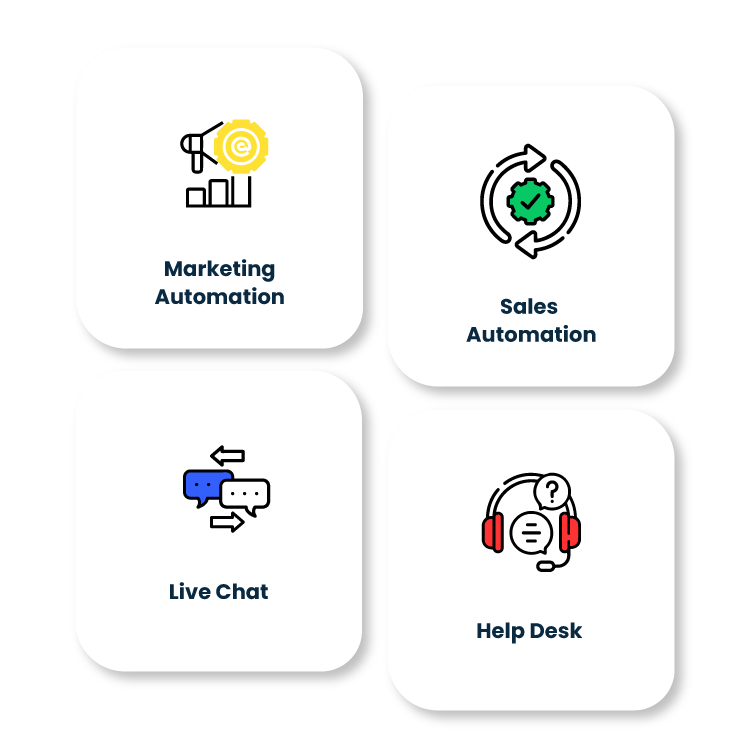 ---
What are the benefits of marketing automation?
Even though marketing automation tools have become much more affordable and automated communication tops in terms of engagement rate, it's worth knowing why marketing automation tools are worth the cost.
The chart below shows the top benefits of marketing automation as ranked by marketers who took part in the Email Marketing and Marketing Automation Excellence 2018 study.
---
How does marketing automation work?
While marketing automation software can be very robust, most of these tools follow a simple logic – If X happens, then do Y.
For example:
If someone fills out a form to access an ebook on one of my landing pages (X), then the system should send them a welcome email with the access link (Y).
This is a very simplistic example, but it's good to start with one of those before we double-down on more complex scenarios.
Marketing automation workflows
To set up automation like the one I've just described, you need to create what we call a marketing automation workflow.
In simple terms, a marketing automation workflow is a script that describes what the marketing automation platform should do if a particular event or situation takes place.
To build these kinds of scripts, most marketing automation tools let you use visual drag and drop creators or builders.
Within these scripts, you'll have three types of blocks: conditions, filters, and actions. Let's explore them in detail.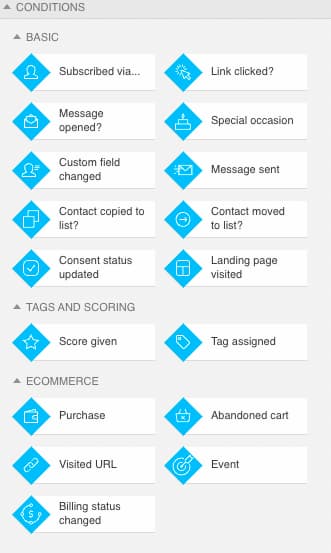 ---
Filters
With filters you can narrow down (think of it as segmentation) your audience before an action is performed. They're usually used after the condition element and before the action element.
Examples:
First 100 subscribers
Only contacts who have a particular attribute
Only contacts who are also on our other list
---
Action
With actions you specify what you want to happen after a condition has been met. An action could be about sending a message (email, SMS, web push, etc.), waiting for a specific amount of time, and even tagging or scoring your contacts.
Examples:
Send an email
Move to another workflow
Assign a tag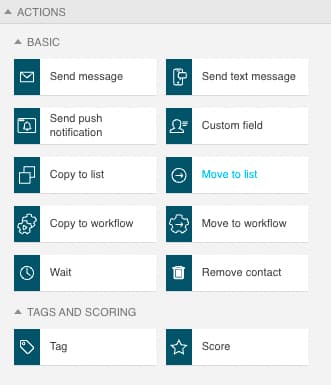 ---
Learn what's working
Built-In Message Reports Track sales and engagement data to optimize your workflows without leaving the Automation Editor.
Automation Reports Deep-dive into each workflow's performance to compare different channels and track the customers who converted.
Advanced Reporting Analyze aggregate workflows' revenue and engagement data and see your best performing automations listed down.
Kipzer enables you to easily leverage your 3rd party data to expand the scope of your personalized messaging. Get creative and easily build custom workflows utilizing custom events and the data from your loyalty & reward programs, help desks, review programs, shipment tracking services –all while using the same Automation Editor.