BENEFITS OF EMAIL MARKETING
Permission-based email marketing provides the perfect opportunity to grow your revenue by regularly interacting with your current and potential customers. No matter how large your contact database is, email marketing allows you to communicate with all of them efficiently and in a personal way. We'll help you leverage the power of email marketing to:
1) Increase Overall Sales Volume
Email marketing helps you reanimate your inactive prospects and turn them into active customers. At the same time ,convert them to returning customers.
2) Increase Average Revenue per Customer
The easiest way to grow your revenue is to cross-sell and upsell to your existing customers with email marketing and provide help.
3) Build a Loyal Customer Community
Email marketing efficiently helps you communicate with your existing customers, which contributes to customer retention.
4) Beta Test New Products and Services
When launching new products and services, you can beta test them on your existing loyal customers to collect their feedback and tailor further marketing.
Email, Messenger, Push Notifications to Safeguard Your Business Objectives
Building an email marketing list of prospective customers
We create a Customer Journey Map and a scoping document to embed forms, pop-up windows and special offers on your website for users to subscribe and submit their email addresses.
Increasing sales volume and boosting revenue
Using accurate customer segmentation and targeted mailing lists, we can increase your sales volume. Customers who make an order are offered related products and additional services.
Turning prospects into customers
Utilizing our engagement email campaigns we turn visitors to your website into paying customers, offering them relevant products and special offers.
Boosting repeat sales and increasing customer lifetime value
Through regular and structured communication with customers, we generate more repeat sales, converting one-time buyers into loyal customers.
Re-engagement of inactive customers
How many of your customers purchased once and never came back? By utilizing RFM analysis, we will create a proposal to encourage repeat purchases amongst target groups.
Increasing brand awareness and loyalty
Sending regular emails allows you to gently remind your customers of your business and seasonal peaks.Sending relevant content regularly can help increase brand awareness and loyalty.
Full-service Email Marketing
Email is still the #1 way to increase your revenue
Our 5-step Email Marketing Strategy
Step 1
Most of our clients have developed an email list and email audience over their years of business.
Yet, most still have trouble with messaging and automation. Our team will audit your previous email marketing campaigns and strategically devise recommendations for improving your retention/conversion numbers.
Step 2
We've learnt from previous email marketing campaigns that segmentation is one the simplest and most effective ways to personalize emails.
No two customers are alike, so we base personalized emails on the customers' previous interactions with your company.
Step 3
Our designers have created hundreds of unique emails tailored to your brand.
We never rely on templates, making sure that every single campaign is an individual message your audience has never seen before. Each design is also responsive, so no matter how your customers engage with your emails, they'll all get the same great message.

Step 4
In eCommerce, email automation is key to avoiding things like cart abandonment.
At Kipzer, we build automated workflows that react to the actions of your customers, including sending cart reminders to your customers. You'll never lose out on a sale again.
Step 5
The final step is to measure results and reform our efforts like everything else we do at Kipzer.
We track the trends in each campaign, get a better understanding of your customers and what they respond to with each project.
What We Can Help With
Coming up with Email Marketing Strategies
Our team is not just about creating pretty templates. We study your business to determine the best strategies for your campaign, which we will continually test and improve. We've worked across dozens of industries, giving us the experience to build complex strategies and the right messaging for any automated campaign.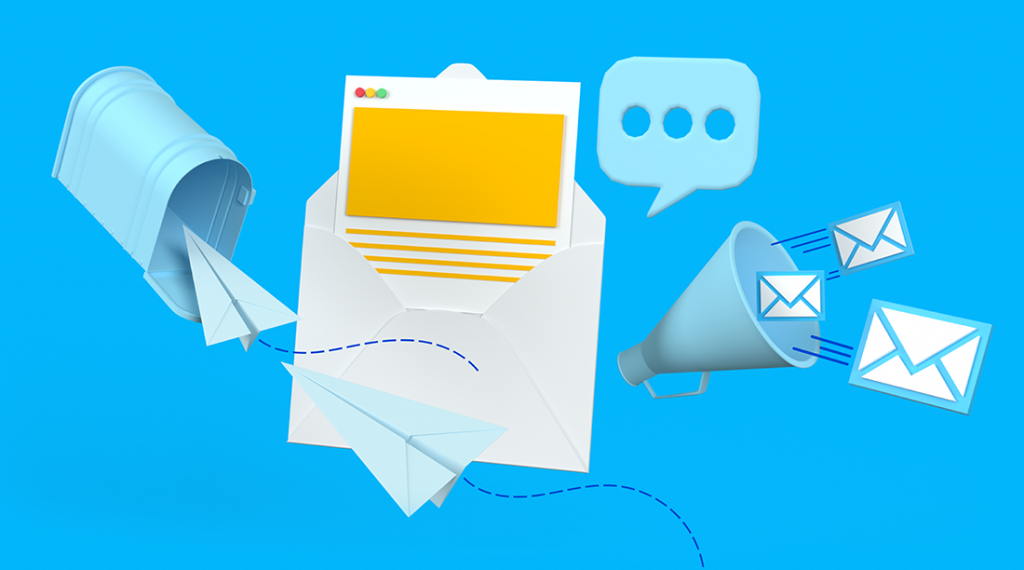 Customer Acquisition Funnels
Over the last few years, our team has perfected customer journeys and messaging. For example, if you have a subscription-based product, such as medication, our team will design automatic email reminders for your customers. We can do this for every qualifying product in your inventory.
KEY EMAIL MARKETING QUESTIONS
Trying to find your feet with email marketing can be confusing, but it doesn't have to be. Take a look at the most common questions we get
asked about email marketing. If you have any other questions, email marketing related or not, reach out to us! We'd love to chat.
To simplify, email marketing is the act of sending a commercial message via email. However, as you can imagine it's a lot more nuanced than just that. Email marketing is an effective way to reach your customers (current or potential) directly in their inboxes. Kipzer has a simple step-by-step guide to email marketing to get you started.
Does my company need email marketing?
The short answer is, yes, your company needs email marketing. Email marketing acts as a touch point between you and your customer. Not all pieces of digital marketing has to be a sale or a pitch, but rather a reminder to your customer that you are here, offering them some value.
You certainly can, but like with all tasks, the more expertise you have in something, the better that product will be. Doing your email marketing in house sometimes clouds judgement of what you want your emails to do. It's very easy to fall into the trap of trying to sell in every email, an outside agency will help you look at more long term goals for email marketing rather than a quick sell.
There's an art to email marketing and not just with the content and the layout. Other things you have to consider is growing your mailing list, retaining your mailing list, converting clicks, enticing open rates, and other subtleties that digital marketing agencies have spent years perfecting. We've already covered all sorts of trial-and-error email marketing experiments so you don't have to!
Email marketing can take many different forms; from direct sale pitches to monthly newsletters. We will work with you to find out the type of messaging and information you want to send to your mailing lists. The end goal should always be to provide some value to the end receiver. Constant Contact's blog on "Awesome Ways to Get People to Sign Up To Your Newsletter!" is a great starting point to learn about email marketing.
Working with you, we would design your email marketing layout. Much like social media posts, we work with designers to make sure your emails look good. We also keep up with the latest best practices so your emails will remain current and tailored to your sectors' needs. In the case of email marketing, people do tend to judge on looks first!
This is where we come in with a plan with you. We will work in tandem with your other digital strategies to make sure email marketing plays a role. Each company will have their own unique strategy that works best for their industry, we will help you find yours by applying proven methods.
This all depends on your email marketing goals. Each company does email marketing different to suit their needs. We would work with you to figure out your goals, your audience, and come up with an adjustable schedule to fit your needs.
An open rate is how many people open your email. The click-through rate is how many people clicked a link within your email. Both a represented as a percentage. In an industry email marketing study conducted by MailChimp, the average open rate for all industries analyzed was 21.33% and the average click-through rate was 2.62%.
Depending where you live, email marketing laws will differ; we can discuss this in further when we know the details of your location.