WordPress Development

At Kipzer, we don't 'do' WordPress development, we live and breathe it. We combine our technical, creative and marketing expertise with our dedicated support to bring you simply outstanding WordPress development services.
---
Experience matters
We've designed and built WordPress websites for some of the India's
biggest brands. We know that WordPress has no limits
and how to make the most out of it.
WordPress retainer support
The UK's biggest brands depend on us daily to provide fast and reliable WordPress maintenance and support services.
WordPress plugins
We have released many popular premium WordPress plugins that are actively used on over 200,000 sites.
WordPress API integrations
Whether you need integrations with your marketing automation tools such as Pardot or Hubspot, CRM systems such as Salesforce, or payment gateways and booking systems.
WordPress website design & build
We have over 50 years of combined experience designing and building high-performing WordPress websites for global businesses.
---
What is WordPress CMS? 
WordPress is a free and open-source content management system (CMS)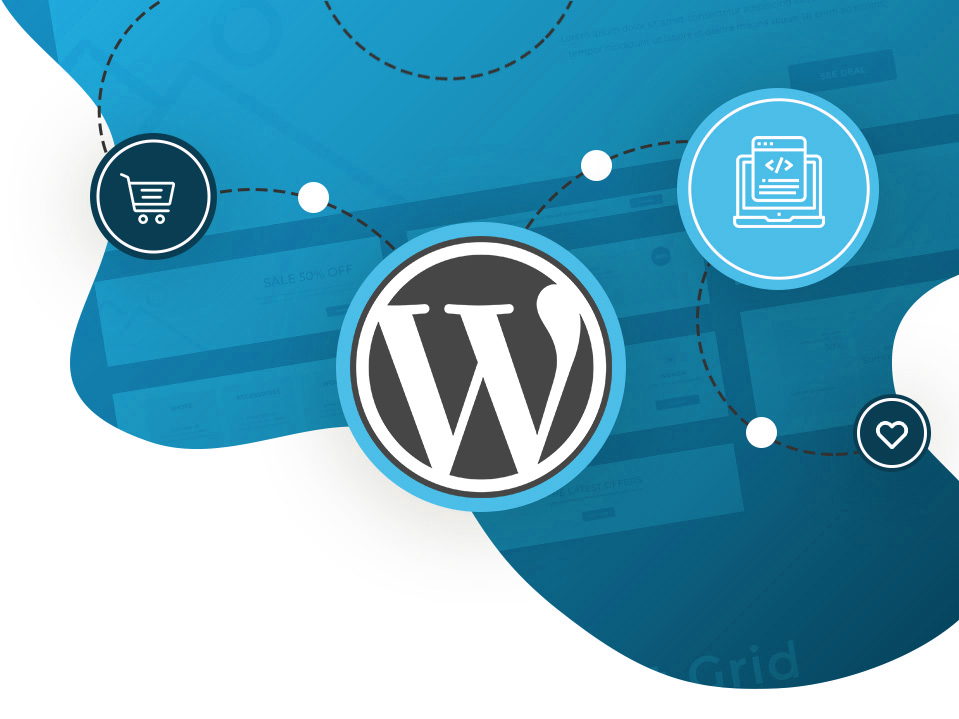 WordPress is the most popular website management system in use today powering more than 28% of the entire internet. The platform is flexible, easy to use, extremely cost effective and can be customised according to your every requirement.
WordPress is constantly being improved and with each new update, we're treated to new features.
As business professionals, we understand you've got a lot to do. Our dedicated WordPress maintenance service is set up to help you focus on running your organisation and achieving your marketing goals, leaving us to do what we do best: taking the techy bits off your mind.
When you trust an experienced maintenance provider like Illustrate Digital, you benefit from decades of knowledge, methods and practices for securing your site in the best way.
---
Streamline the way you look after your site.
Secure Cloud Backups.
Covering your worst case scenario, our WordPress maintenance includes secure off-site cloud backups. Should your website be hacked or damaged, we restore from the most relevant backup.
WordPress Software Updates.
Keeping the WordPress software and related plugins up-to-date is vital to ensure security and future-proofing of your site. We look after this without affecting your up-time
Testing & Bug Fixing.
Regular testing (non-live) allows us to identify issues and provide fixes for your site on the WordPress platform, keeping your site as error-free as possible and maintaining a great user experience.
---
Security Enhancements.
If you're not quite confident in the security of your website or it's been hacked or damaged before, we apply the latest security techniques and help to eradicate any potential issues.
Speed Upgrades.
If your site is running quite slow, whether that's front-end or back-end, our team work to identify potential issues and review a number of factors including hosting setup and misuse of plugins.
Code Assessments.
Our wider team are specialists in the WordPress platform, allowing us to use years of experience to easily identify and clean up inefficient code and anything that would put your site at risk.
---
Damaged Site Restoration.
Our team are really good at handling WordPress emergencies, whether that's a malicious hack or an employee who has damaged your site. We help to mitigate .
General WP Support
If you just need a friendly voice and a helping hand with using WordPress, we can help. We're available to provide advice and training on your WP admin area where needed, just give us a call.
---
Expertly engineered solutions using the world's most trusted content platform
You deserve different. We're in the age of digital and yet most websites lack the flexibility required to allow brands like you to succeed in publishing fresh, relevant targeted content to their audiences. Years of specialising in the WordPress platform have taught us how to adapt quickly, adhere to best practices and, most importantly, to treat our customers well by delivering the best end-result for them.
Illustrate Digital is an enterprise WordPress development agency with a team of highly-skilled WordPress developers who dedicate themselves to building websites and tools in this brilliant content management system.
---
The Illustrate Digital blueprint to engineering for WordPress
An Accessible Front-End
When looking to improve the impact of your website, look no further than a well-developed front-end with accessibility at its heart. This means using efficient code, optimising for speed, caring for user interaction, testing thoroughly and working to best practice standards. A clear concentration on front-end (implementing HTML, CSS and Javascript) allows us to develop unique, user-first experiences.
A Flexible Back-End
WordPress isn't limited like most people think; it's incredibly flexible, as long as you know what to do with it. We've mastered the art of building websites that meet your customers' needs: from complex e-commerce checkout systems, to live sports updates, we build websites that add value to the way you operate. Most noteworthy is the impact you'll see this make on a daily basis. Illustrate Digital doesn't aim for short-term wins; our WordPress development services and solutions are focused on the long-term.
Bank-Grade Security
Having worked with India-based banks and FinTechs, we have developed coding standards and methods that ensure strong security for all of our clients utilising the WordPress platform. The world's largest CMS is a trustworthy and robust platform when developed correctly.
Multilingual and International
Looking to launch your website platform in multiple languages or to different nations across the world? With considerable experience in creating multilingual and international sites, we can help create a website that reaches your international audience.
High Performance & Scalable
Looking to build a scalable, high performance site using WordPress? Our specialist approach to the platform provides a unique insight on how to build (or improve your existing site) an efficient, fast-loading experience that can handle millions of posts, products and users.