Enterprise Seo includes:
Enterprise SEO is a large-scale, strategic, technical approach to search engine optimisation. Sites that require enterprise SEO may:
Represent very large organisations

Have thousands of pages (like brand and product pages in an online store)

Cater to an international audience

Be presented in multiple languages
Because of the large scale of enterprise SEO, it involves targeting competitive keywords, automating as much as possible and using templates. Another fundamental part of enterprise SEO strategy is reputation management. This means SEO done on other websites to ensure only positive results about the brand are seen in the organic listings.
For enterprise search engine optimisation to achieve maximum results, various departments across the business and possibly the globe need to work together harmoniously. The SEO agency must communicate effectively and orchestrate content, marketing efforts and implementations seamlessly.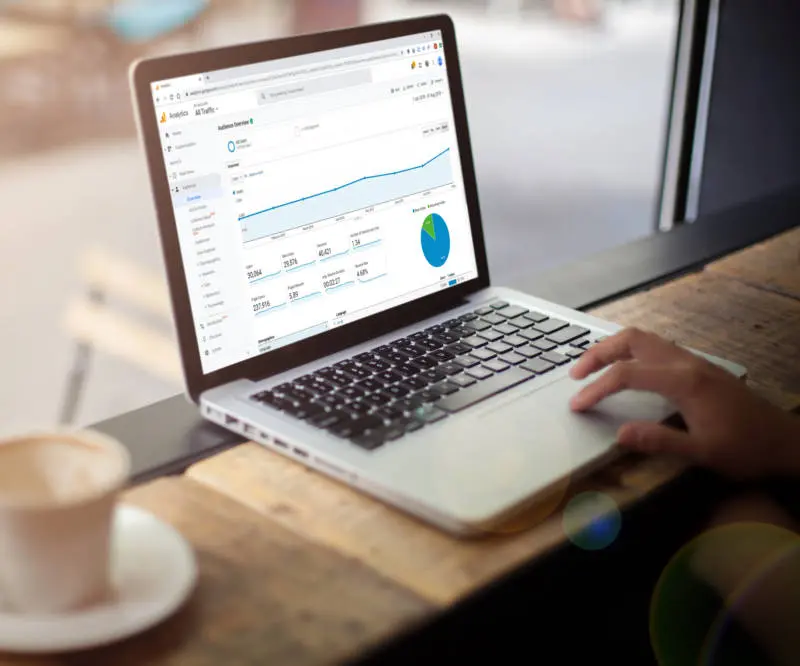 How we deliver results…
As an SEO Company, we will work with you to implement the industry's most comprehensive and revenue-proven SEO services. By applying our 21-Step SEO Success Roadmap, which encompasses best practice guidelines, algorithm updates, and constantly refining various proprietary tools and methods, we consistently deliver improved rankings, targeted traffic and incremental sales.
Read More
---
Local SEO
We help local search engines and new customers find your business online – especially on Mobile devices.
Effective Local SEO will help your business stand out.
Gone are the days of advertising in local business directories. Today, your customers search online. We ensure that your business is listed across 14 main sources indexed by Google; including Foursquare, Bing, Central Index and Google+.
Technical SEO
There are a head-spinning number of technical factors that can have either a positive or negative effect on your website's search engine ranking. Ranging from page load times, meta data, 301 redirects and duplicate content. Ensuring your technical factors are optimised will have a phenomenal impact on your Search Engine Marketing.
We have the skills and expertise to audit your existing site to pinpoint opportunities for improvement and any areas that may be negatively impacting your SEO.
Reporting dashboard
In order to keep a constant eye on your SEO performance, Web Bureau provide a beautiful and intuitive reporting Dashboard. This enables you to see your chosen key metrics in real-time. The dashboard clearly depicts site performance and pinpoints areas for improvement.
Influencer outreach
To make a big splash online it's important you aren't the only person talking about how great you are!! The best way to create additional streams of traffic is to partner with key influencers for your target audience and get them to talk about your services, creating links back to your site from their blogs, websites and social channels.  Our remit is to research key influencers for your target audience and cultivate a strong outreach strategy.
Training and workshops
Give a man a fish and he'll eat for a day, teach a man to fish and you feed him for a lifetime… or so the saying goes.
At Web Bureau we're big believers in this and are happy to share our knowledge through in-house training and workshops.
---
Our SEO Account Process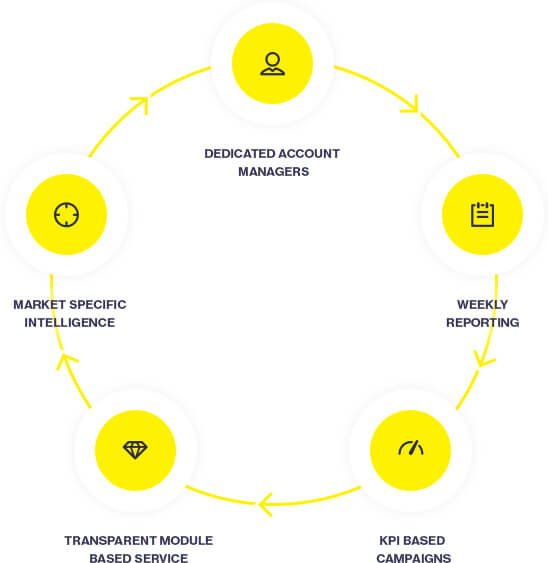 An SEO Agency Focused on ROI
As a critical part of every client campaign, our onsite process has evolved to cover over 80 different factors when working on a client website. Since inception, our agency process has followed a series of clear guidance documents, ensuring our SEO managers have always been thorough and covered all bases for onsite opportunities. Since 2019, these processes where developed to be become a part of our SEO project management tool, Bright Metrics.
Bright metrics now allows our SEO managers to be even faster and more efficient in identifying onsite opportunities, running regular crawls and checking for opportunities and highlighting them on an ongoing basis.
Working with Polaris, our clients achieve a sharp increase in the indexation and rankings of their website within the first 12 weeks of campaign inception.