Enterprise Software Development Company
We offer enterprise mobile application development to help companies streamline their workflows, increase employee productivity, and enhance the customer experience.
Kipzer-The dependable platform for industry best enterprise technology solutions
Get Enterprise Web Apps & Software Solutions That Fast Pace Your Business Growth
We've proven expertise in building reliable and scalable enterprise solutions that bring new value to your business. Our experienced engineers leverage a blend of cutting-edge technologies to deliver future-proof services to help you meet your specific enterprise goals. Be it ERP, HCM, or CRM – receive all kinds of custom solutions that drive business efficiency.
---
Enterprise App Development Company Capabilities to Drive Business Efficiency
We offer customized enterprise app development that can be worked on with various platforms. Stay ahead of competition with the extended features of enterprise mobile application development.
CRM Development
The enterprise development team integrates CRM functionalities with CRM enterprise solutions. It can also help you migrate and customize the solutions delivered.
CMS Development
Managing digital content becomes a tough task in a day to day basis. Get enterprise development solutions for CMS to create and manage your work easily.
Marketing Automation
Get marketing automation tools that help you track, manage, and filter qualified leads to specific search terms. Thus, lead management becomes a step easier.
---
Business Workflow Process
We use the latest technologies to deliver enterprise applications that help in improving the efficiency of the updated workflow of the organization.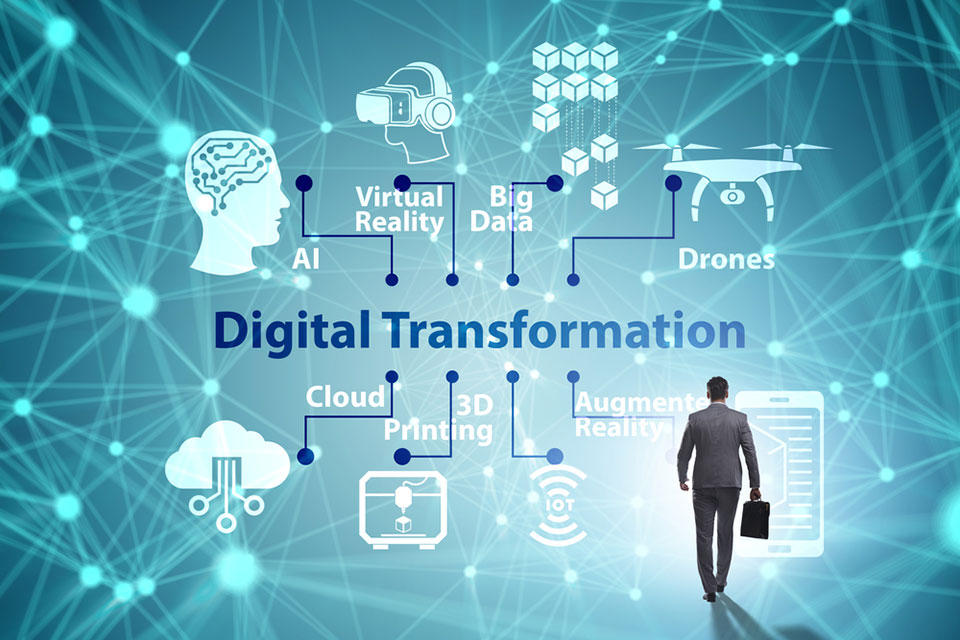 Digital Transformation
See your business transform with the latest technologies like Blockchain, IoT, AI, and Cloud to increase productivity and open up new technologies.
Third-party Software Integration

Get enterprise software solutions that are integrated with the third-party software that can improve customers' experience
---
Salesforce Integration
Salesforce is a strong platform for enterprise solutions but it can not be the solution to all the requirements. We integrate your solutions with Salesforce to ensure no features are missed ever.
IoT Integration
With the ability in IoT advancement, we help organizations to coordinate their sensors and gadgets to a solitary stage, screen them from a focal comfort and give practicality to increase significant bits of knowledge.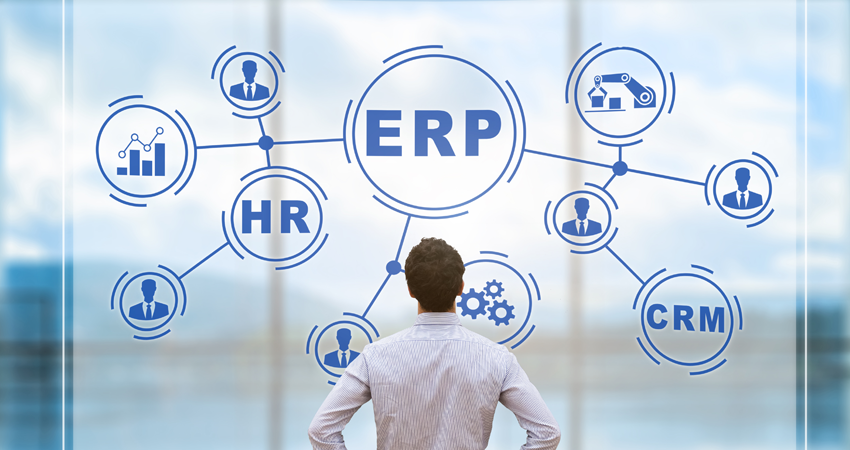 Software integration
Explore reliable API, popular microservices and data integration for enhancing software infrastructure. Avail our enterprise application development services for launching the strategy of your business.
---
Enterprise Software Development Services by Kipzer
Enterprise Application Development
With our unmatched knowledge and expertise, we will build robust software that supports your business infrastructure seamlessly. Rest assured that our customized solutions will address your unique needs and enhance business growth.
Enterprise Mobility Services
Our end-to-end mobility solutions allow you to effectively manage use of mobile devices in your organization and enable employees to work from anywhere. Centralized accessibility handles thousands of users and improves productivity and scalability.
Software Integration Services
Integrate your existing IT system with the latest software empowered with cutting-edge technology without hampering data. Our enterprise software developers will help you integrate the entire infrastructure with APIs, data, third-party apps, and microservices.
---
What is an enterprise software development company?
As a leading enterprise software development company in the United States, A3logics helps businesses across the globe build, design, launch, and use software solutions effectively. The aim is to automate, streamline, and enhance business processes while increasing productivity levels. We leverage the latest technologies and proven methodologies to tailor your business software and optimize internal workflows. Our USA enterprise software development services ensure seamless communication across the organization. We help you adapt to the changes in the tech world with minimal disruptions and zero data loss so you can keep up with the trends and competition. From digitization to personalized customer experience, our team caters to your needs with exceptional solutions built around modern business environments.
What is the difference between enterprise software and other software systems?
Enterprise software serves a specific purpose in a specific context. Enterprise app development services USA help clients build tailored systems to meet a unique set of business objectives, targets, missions, and serve a section of users. The aim is to address a complex challenge and support the business goals of a company. Also, these enterprise applications are reliable, secure, scalable, and easy to integrate with third-party systems. While working on enterprise software, a United States enterprise software development agency ensures cost efficiency and refactors an organization's entire architecture. The software is meant to be impactful and provides a quality experience. Developing enterprise software demands a deep understanding of a company's operations, market, competitors, and opportunities. You need a team of experts to meet your expectations.
What solutions do you offer with enterprise app development services?
Kipzer is a well-reputed and leading enterprise software development company in the India with vast experience in different IT and software solutions across multiple domains. We are the leaders in the industry with a team of professionals who have hands-on experience in using cutting-edge tools and technologies. They think of the most innovative solution, reaching beyond the limits and attaining the highest level of proficiency. Our custom enterprise solutions support your business operations in numerous ways, automating your operations and improving business performance. Understanding your specific challenges and requirements, we come up with the best solutions and integrate them into the existing system without hassle. Our complete suite of USA enterprise app development services includes:
 Enterprise Application Development
 Enterprise Mobility Services
 Software Integration Services
 Legacy Application Modernization
 Digital Transformation Services
 Enterprise Data Management
What is the process followed by your India enterprise application development services company?
An effective and value-driven enterprise software development process is divided into three phases. The kick-off stage is where our consultants have detailed discussions with you to understand your requirements, objectives, target audience, market, and more. Based on the data gathered, they create a roadmap and build a team to work on your project. Our focus is to select the right people for the right job to deliver your software within the stipulated time. Next, we list all the resources, tools, and technologies required, prepare technical documentation, and create a design of the app. As your trusted partner for enterprise application development services USA, we ensure your 100% involvement throughout the process, taking into account your suggestions.
The second stage is the actual development of the enterprise software and application. We use scrum and agile methodologies to deliver the best results. Our team stays in contact with you to keep you updated about the progress and take your feedback. Also, our dedicated team of testers and quality analysts continuously keeps an eye on your product to identify any bugs and fix errors in no time.
The last stage is to launch the product and monitor its performance after implementation. If you come across any glitch or are stuck at any point, feel free to contact us anytime and we'll revert with the best solution at the earliest.
What approach does your developer adopt for enterprise software development services?
Kipzer, being a renowned United States enterprise application development company, has worked with numerous clients, including small, medium, and large scale enterprises. Our team has built powerful business applications for multiple industries, such as retail & e-commerce, real estate, healthcare, finance, media, supply chain, and more. Our approach has been to adopt a metrics-driven development process, implement industry best practices, agile methodologies, and make the best of our expertise and experience. Our well-defined methods have ensured smooth progress and high-quality services, garnering nothing but only positive reviews from our clients.
What are the benefits of enterprise software development India?
Hiring an enterprise app development company in the USA contributes to the superior efficiency and security of your business software. You can manage and automate business processes and scalability supports your future expansion plans.
Using the latest technologies and tools, such as artificial intelligence, big data, and machine learning, you can enhance the capabilities of your software. This paves the path for intelligent assistants, image processing tools, automatic translators, voice recognition systems, etc.
What are some key considerations for enterprise app development services in India?
Enterprise software developers US consider various factors before starting their development projects. This makes the journey smooth and ensures better results.
The first consideration is the need of their clients and what they expect to achieve from the software solution. They conduct surveys and group discussions to select the best features for the enterprise application.
Then they establish a clear goal or purpose and integrate it into their workflows. Rather than changing the way users work, we help them to be more efficient.
The team that will work on the project is selected based on its efficiency to address business challenges.