Mobile Game Development Company
Kipzer a leading mobile game development company, is known for delivering highly engaging and intuitive game app development services for Windows, Mac, Native, iOS, Android, and other popular platforms. While designing and developing a gaming application for you, we focus on adding spectacular graphics, stunning design, and a user-friendly interface that hook the players for hours. Moreover, we also ensure that your gaming app delivers your idea and story, clearly to your targeted audience.
Kipzer holds more than a decade of experience and technical expertise in high-end Android games, iOS games, and mobile/web games for other platforms. During the entire mobile game app development process, we focus on fulfilling your specific app requirements and demands of your potential customers while saving significantly on the cost and time.
---
Our Cutting-Edge Mobile Game Development Services

AR/VR Game Development
Used in gaming and used across industries to create innovative AR/VR content, Unity's flexible real-time platform offers unlimited possibilities to unleash your creative potential.

Unity Game Development
Unity is a great tool for prototyping everything from games, to interactive visualisations. In this article, we run through all you need to know to get started using Unity.
Blockchain Game Development
Blockchain development has grown and evolved rapidly over the past few years and is now being adopted across various spheres of software development. This chain of linked list is itself.
---
GAMES MADE FOR YOU
Kipzer are passionate about making games, from prototyping to final release and even ongoing support. We've worked with game companies and other sectors to develop games to entertain and educate players. From universities to local game companies we've developed games utilising game development techniques and methodologies to deliver games to budget and to a high standard. We can make your dream game, a reality.
EXPERIENCE AND FLEXIBILITY
From small proof of concepts to large scale games, we have experience working across a number of platforms using the latest game tech. Whether it's mobile, VR, AR, web or console we can help to create a game that is tailored to your projects needs. If you are looking to promote your brand, train your employees, or to create a your dream game, our award winning team can provide you with advice and deliver an exciting game you're sure to be satisfied with.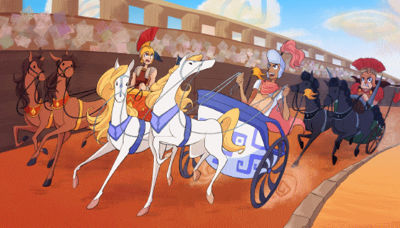 ---
Which technology do you use for mobile game app development?
Our Android game and iOS game developers have experience of working on almost all the latest technologies, including Unity3D, Unreal, Corona SDK, Cocos2D-x. However, using any of these and other technologies, we hold expertise in, depends solely on your particular mobile game app requirements.
How much does it cost to develop a mobile game?
The cost of developing a mobile game app depends on the platform you want to release it on, the tools & technologies required for the development, complexity and the features of the game, the database used, the time needed for the development, and a few other factors.
How will I get revenue from my mobile game app?
While developing a mobile game app, we suggest you the right monetization strategy depending on the type of your mobile game and various other factors. Our strategies help you to get the maximum ROI. Generally, we choose one from in-app advertisements, subscription plans, and in-app purchases monetization strategies.
Do you offer assistance in publishing mobile game applications?
We offer full-fledged mobile game development services, which include everything from designing, development, testing, deployment, and maintenance. We can also help you with publishing your mobile game app on your desired platform.
Which platforms you develop mobile games for?
We develop entertaining and engaging mobile gaming applications for the Android, Windows, iOS, and all other platforms. Besides this, our mobile game developers also hold expertise in developing cross-platform mobile game applications to suit your diverse specifications and target mass audiences.
Which process do you follow for mobile game development?
We follow an agile mobile game development process, which includes project planning & conceptualization, theme setting, creating an engaging storyline, designing, development, testing, quality assurance, deployment, launch, and maintenance. Our systematic approach helps us to achieve 100% customer satisfaction.
Which types of mobile games do you develop?
When it comes to mobile game app development, we have experience in developing casual, hyper-casual, role-playing, fighting, action, adventure, puzzle, fantasy, and other types of games. You can share your mobile game app idea, and we will turn it into reality.