Kipzer – Software Development Company
Software development is the computer programming, testing, documenting and bug fixing involved in maintaining and creating applications and frameworks involved in a software release life cycle and resulting in a Quality Software Product.
There are many different approaches to software project management, known as software development life cycle models, methodologies, models. The waterfall model is a traditional version, contrasted with the more recent innovation of agile software development.
Kipzer software development has proved to be effective and helpful for organizations. You can be assured that the solutions delivered, meet the global standards of software development. We use advanced technologies to tailor-make software solutions for our clients.
Kipzer's remarkable service is software development solutions. As the market now adopts digital industrial technology 4.0 across industries, outsourcing software development has become one of the major contributors to the economy.
In providing software development solutions, we receive, consult and design projects as per the clients requirement. Afterwards, end-to-end software development services from project conceptualisation to final delivery is offered for you. We consult clients on how to have an in-depth idea of what they would like to develop, then provide cost estimation and a proposed project timeline. KIPZER is committed to quality and satisfactory outcomes for our clients.
Frameworks: Zend, Codeigniter and others.
Design tools: Photoshop, Fireworks, Flash, Illustrator and others.
E-Commerce: OpenCart, Xcart, Oscommerce, Magento and others.
Open source: Joomla, Drupal, Magento, WordPress and others.
Database: MYSQL, Oracle, MSSQL and others.
Programming: AJAX, ASP.NET, PHP and others.
We cater to a wide range of web services
As a professional web design company, Optimind is keen on designing, building, and supporting your needs. We offer a range of web solutions that create opportunities for business growth. Our web services include:
Custom WordPress Development Services
About 80% of websites in the www are using WordPress. Vouching for its high usability, even Google deployed a team to support WordPress. WordPress is not only easy to use a content management system (CMS); it also has a pool of tweakable themes to suit branding needs. Kipzer can do both custom and off-the-shelf theme setup—we can actually make WordPress CMS look better than custom.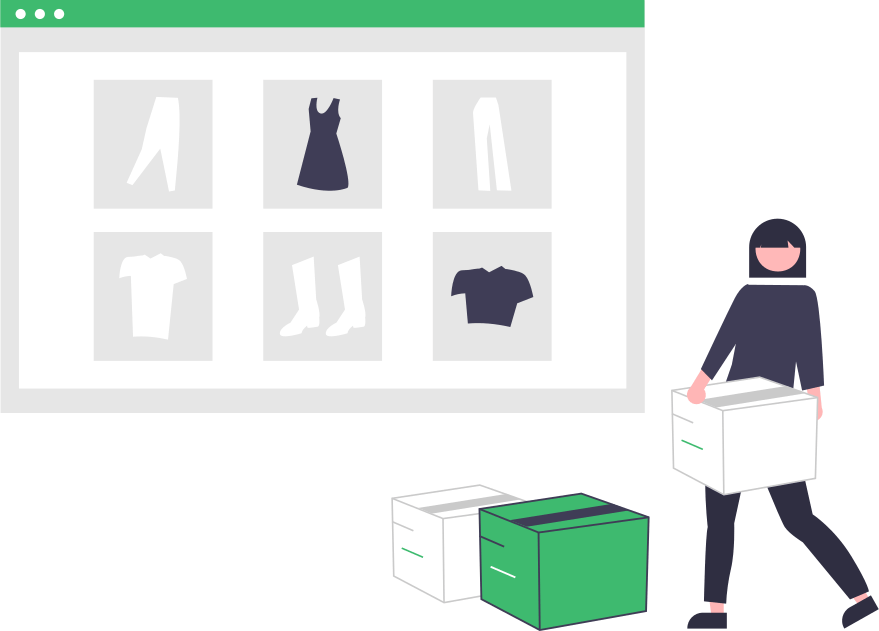 E-commerce Development
Conversion-centered e-commerce sites are designed for a more streamlined online business management, increasing traffic, leads, conversions, and sales. We offer responsive shopping cart solutions. Kipzer builds Shopify, WooCommerce, custom e-commerce systems, or web apps. In addition, we build professionally designed enterprise apps such as an intranet, customer portal, customer relationship management (CRM), and more.
Custom Web Application Development
Since no two websites are alike, Kipzer understands that each project is unique. As an expert web development company, we know that themed WordPress may suit some firms, while others require a more robust, built-from-the-ground-up custom website or web app. That's why our custom web solutions follow an equitable pricing model.
---
Web Design that Works
A web services development life cycle is a multifaceted process. We continually define and refine our full-stack web development services, working on frontend, backend, and database. Our web design and development process involves:
Objective Setting
Defining objectives in any web design or web development project is the key to success. Besides, users can't complete a journey without a destination. So we start by asking: what is the purpose of the website? Then, we will capitalize on your answer to which goals the site needs to fulfill.
Audience Definition
Knowing your audience defines how we would layout the site, what font types and sizes to use, which buttons could create more engagement, and many more. We want to help you attract the right audience to your website and compel them to engage with the features and functionalities and, ultimately, convert.
UX Design
Designing for conversion, the only way to do that is to develop wireframes and mockups that walk you through your target audience's journey. Thus, this process has user experience (UX) in mind. This boils down to the interrelationship of the overall content of the websites一texts, visuals, icons, etc.
Quality Assurance
Once our developers turn over the product, it goes through a two-step quality verification using QA standards in web development and the utmost attention to detail. Then, the QA specialist conducts manual and automated tests to determine UX issues and correct them before going live.
Client Acceptance
After the routine part of the cloud-based web development services is conducted, the team shall present the completed website for acceptance. If everything goes smoothly, after checks and rechecks on the client's side, the next step is to make the website available publicly.
Maintenance and Update
Website data is gathered and reviewed to make sure that the objective is met. Another round of web development company FAQs relating to ongoing monitoring of the website is conducted. The team can also give additional recommendations on improving the optimization-crucial ones.
---
Why hire Kipzer as your web design agency?
As a web design company that banks on the quality of new and established partnerships, we don't regard a website as a mere product that we need to build and deliver to the client. To wit, this is an act of service in this provider-client relationship. That's why our web consulting services are ongoing.
Here are the things that make Kipzer stand out from the rest of the competition as the best web services provider.
Extensive web development experience
Kipzer has been designing and developing websites since many years. Today, our web development company portfolio is composed of over 1,000 projects of varying complexities and requirements. Thanks to our creative and technical team, we can handle any web development project entrusted to us.
We take pride in our web development company experience and expertise. These things pave the way towards becoming the top web development services company in the Philippines and globally.
Read More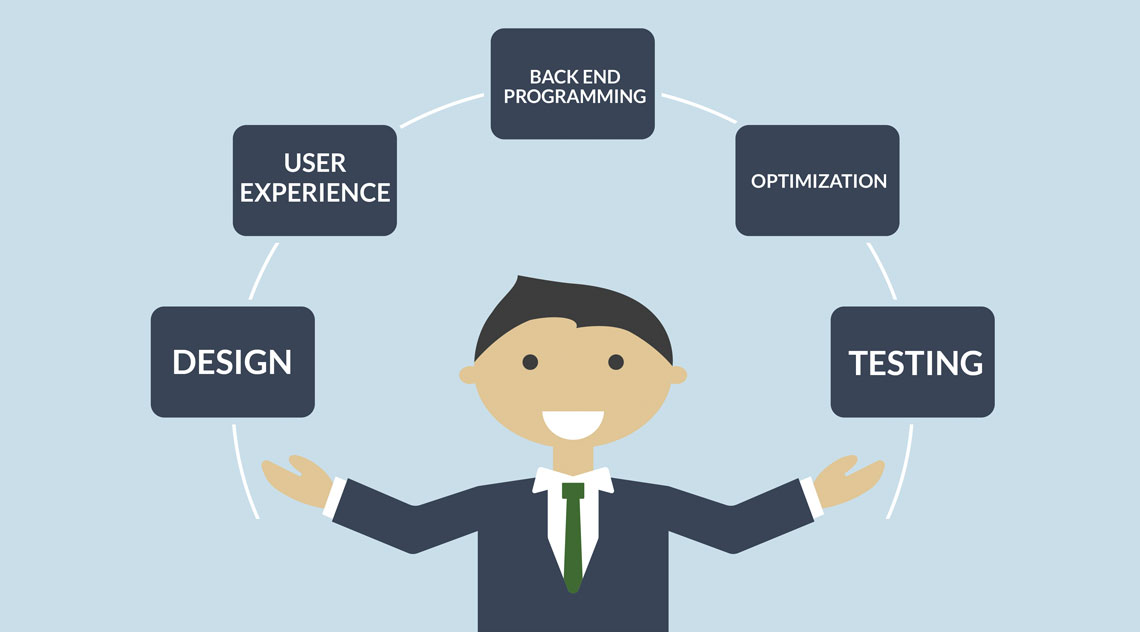 ---
Strict adherence to web quality and standards
Web Quality matters a lot
Our development process is geared towards delivering websites built to web standards from valid, accessible, and semantically correct codes to user-friendly URLs. We implement code quality best practices; otherwise, code errors and risks may arise. When this happens, the site will be exposed to security threats, and no one wants that to happen.
Integrating our client's vision at the core of every development process, the websites we produce are exquisite and impactful. A quality web design company sure knows how to design and develop a website that is true to the client's specifications without any compromises.

---
A full-powered web design and development team
Our team is completely aware of our responsibilities and roles and executes them with the highest commitment to quality. This translates to a high-quality product, which is your website. It also extends to our people and processes. We hire people who are equipped with the required technical and creative skills.
All team members also work cohesively with your team to ensure continuum, making sure that the objectives of both teams are properly aligned. That's how we create compelling websites that are true to our principle: design to convert.
Read More
---
How long will it take to develop a new website?
The simplest templated website has a turnaround time of three to five days. On average, however, Kipzer aims to target a turnaround time of six to eight weeks. 
Be reminded that the speed of completion is affected by at least two things: client's feedback availability and the website's functional needs. Additionally, a more complex website takes more time to develop. So the safest answer is the time will vary from project to project.

Who will work on my website?
We have in-house designers and developers. For your particular project, we will deploy a team composed of a graphic designer and two to three developers, depending on the requirements of your website, and a dedicated account executive.

Is the new website responsive or mobile-friendly?
Yes, the new website will have a responsive design. This is a design and development approach to improve the website's displayability and readability across various devices.
Do you also provide hosting services?
Yes, our web design and development packages with one year free hosting. Beyond the complimentary year, Kipzer also offers paid hosting services. Ask your account manager about it.

Will I see the new website before it goes live?
Of course, you will! You will get to see your website at various stages of design and development. For instance, our graphic designers will create mockups so you may see how your website looks and functions. We will give you time to review and discuss the mockups with your team. We will wait for your feedback. Development will start once you're okay with the design.

Will I be given full control of the finished website?
Yes, acceptance and turnover are two of our priorities when developing a new website. You will learn to manage it on your own through the help of our manual and training. Our dev team will be on standby, in case you have additional questions.
We can also provide you with ongoing support. We don't disappear once your website is launched.
Why should I hire Kipzer when I can hire a freelancer to do the web design and development for me?
Kipzer is a professional web design and development company. Being in the web development business since many years, we invest in the right people, technologies, tools, and development kits. 
The difference between us and other developers, especially freelancers, is the continuity of service provision. With Kipzer, you can still contact your web developer一ask questions about the project particularly, about versions and updates一even ten years after the completion of the project. Unlike with fly-by-night freelancers, once the project is turned over, you can no longer contact them.


What kind of businesses do Kipzer work with?
We work with a broad range of companies and industries. Kipzer has already developed government and not-for-profit websites. Let us know what you want your website to do一we can tackle basic to advanced web development requirements.