OUR UNITY GAME DEVELOPMENT
SERVICES
Our Unity game developers are renowned for the skills and knowledge that enable us to create the ultimate gaming experience with the most creative solutions. Engage new players with our professional services!
Unity is most trending and secure, game development Platform for the success-oriented approach to reach the gaming audience. Unity can be integrated into many software platforms. One development and can be used across any platform just by mere basic boot modification. Moreover, game development is growing with time as Unity offers added advantages of lowered costs, with less consumption of time and efforts. For creating multi-platform 2D and 3D games Unity is a powerful & remarkable development platform.
ADVANTAGES OF UNITY 3D GAME DEVELOPMENT
Unity3D game engine supports the development of any game project from conceptualization all the way to release. It is the most popular game engine in the world and is the perfect solution for both beginner and advanced game developers alike. Using its features and toolsets, developers can create games for all the major gaming platforms in the world.
Multi-Platform Support:
Unity supports development for over 25 major platforms with one-click deployment across all of them. You can either develop for multiple platforms simultaneously or port in the future. Maintaining a single codebase, we'll be able to deploy on multiple platforms simultaneously with just minor tweaks with respect to the platform-dependent features.
Rendering-Ability:
Unity3D has several advanced real-time rendering features, like the Universal Render Pipeline, High-Definition Render Pipeline, and Scriptable Render Pipeline, in addition to graphics libraries, cameras, & lighting principals, using which developers can create games with world-class 2D and 3D graphics, optimized for various hardware.
Gamification:
Being a top game engine, Unity3D is perfect for creating gamified applications and solutions that use various game design elements. Companies from a wide range of sectors, from banking, publishing, entertainment, automotive, manufacturing, etc., can use these gamified solutions to improve processes like marketing, education, training, etc.
Development, Debugging, Community
The game engine supports the debugging of the game's source code using all common code editors. The engine also has detailed documentation, using which developers can execute game projects of all types. It also has a thriving developer community of both beginner and expert developers, who learn from and inspire each other.
Development-Friendly:
Unity3D has host developer-friendly features like advanced scripting, scalable APIs, an advanced physics engine, collaboration tools, networking, rendering pipelines, visual editor, ArtEngine, etc. Using these features and others, both beginner and experienced developers can create interactive games of all kinds with ease within a short time frame.
VR & AR Solutions:
More than 60% of all augmented reality (AR) and virtual reality (VR) content is developed with Unity. Using Unity's versatile AR/VR API and various built-in advanced tools, Kipzer Studios creates immersive games and applications for major virtual reality platforms like Oculus and HTC and augmented reality SDKs like ARKit and ARCore.
GENRES WE HAVE CREATED GAMES IN
A tool that can be used for both 2D and 3D development, Unity3D lets you create games and apps with high-quality graphics and engaging features. We offer high-quality Unity mobile game development services for different genres.
Action
Arcade
Casino
Shooter
MOBA
Single
Sports
Puzzle
Board
RPG
Strategy
Multiplayer
---
Why choose Unity3D for game app development :
Robust & flexibility
Multi-platform support
Scripting language
Tailor made for Agile methodology
aesthetic graphics rendering capabilities
Support & Community
Well suited for simulation-based apps & different genres of games
Makes collaboration easier between different team members
Why work with us :
Team of certified Unity3D developers.
Worked with ranging startups to Fortune 500 companies.
Being a reputed Unity3D game development company, we've created mobile games & apps for iOS and Android.
Some of our games have 50 million+ downloads.
Apps & games have been featured in Apple & Google stores.
Our standards are at par with the best Unity3D gaming companies in the industry.
ABOUT KIPZER
---
200
+
Team
250
+
Apps & Games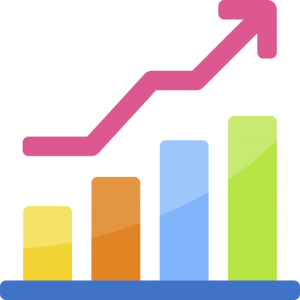 178
%
Growth Rate
81
%
Repeat Clients
---
WHY USE UNITY
FOR
GAME DEVELOPMENT
Our Unity game studio carefully selects the right technology to meet any project requirement. Unity is the engine that is regularly updated, modified and replenished with new useful features. And now you can see why Unity is the best choice for your project.
SOLUTION FOR GAME DEVELOPMENT
Unity is the world's leading real-time 3D platform that serves as a complete solution for professionals to create games of any type.
CROSS-PLATFORM GAME DEVELOPMENT
Unity as a game development engine offers unlimited game solutions for any project that will be developed for web, consoles, PCs or mobiles.
MAXIMUM EFFICIENCY & FLEXIBILITY
Unity as a game development engine offers unlimited game solutions for any project that will be developed for web, consoles, PCs or mobiles.
WHAT IS UNITY GAME DEVELOPMENT?
Unity game development is a complex process that covers mobile, PC and console, VR and AR development of games on the basis of the Unity platform. It offers a robust and well-developed ecosystem that is highly appreciated by developers globally. For comparison, 52% of mobile app development is powered on the basis of the Unity engine, 60% of VR and AR, and 99% of all indie games.
Gamedev with Unity is rich and multifaceted. The engine has various tools, features and constant updates to its developers in store, which helps in producing high-loaded games with extreme resolutions and great performance. Moreover, the platform is free, agile, and, hence, resulted in the emergence of a strong user's community.
As it is cross-platform, its operational systems range from iOS to PS4, as well as from Windows Mixed Reality or Android TV ones. Unity makes it possible to develop both simple and complex games, as it is highly scalable.
As much as world-open the platform might be, it lacks a lot of useful features. So, developers often take it on to program a new one, specifically for their project requirements. However, since Unity allows for language scripting, this task is easily accomplished by well-experienced developers.
WHAT ARE THE STAGES OF UNITY GAME DEVELOPMENT?
Building a Unity game development workflow is not easy to tackle, it is complicated with different obstacles, should it be code flaws or concept gaps. Yet, there is a standard set of development stages necessary for successful game production and launch.
Pre-development and scoping. Integral steps include concept creation, which is defining the idea, drawing a storyboard, ascribing core features to a game environment, characters, special effects. The main logic of the game must be set up before it falls into a development stage. An end product of this stage is a complete prototype of a future game.
Development stage. Unity game content can be generated on different operational systems so that the development workflow will be split into work steps accordingly. They might as well include language scripting, developing necessary Unity features, UI and UX design and QA testing.
Release. This stage involves working with focus groups and testing a game so to say on the field before an actual release. The performance is analyzed together with user behavior. Thus, if any flaws are spotted, it is thrown back to the development stage for further improvement. In case, when received results are positive, the game will see the world.
WHY OUTSOURCE UNITY GAME DEVELOPMENT?
Why do companies tend to choose outsourcing Unity game services over building up an in-house team? What a decade ago was considered to be risky, today is self-explanatory and efficient for any company in any domain.
An initial push to outsource developing services was high costs and an immense lack of talents in the native country. On the contrary, globalization and an opening market of booming developing countries, like Ukraine or Belarus, for instance, attracted by its professional and enthusiastic IT Unity game developers at affordable prices.
Not only the costs became appealing, but also the level of management sophistication in these countries. The hiring process, project management, foreign language skills of developers became highly competitive and altogether good reasons to shake hands with an outsourcing company.
The reasons to extend your game development department or hire a team in Ukraine are numerous. The recent policy and overall market conditions have laid the ground for industry booming, emerging of highly skilled developers, designers and artists, reasonable and comparatively low costs and, in general, favorable business infrastructure.