UI UX Design & Development Services
Kipzer has highly skilled professionals that design tailor-made solutions effectively. We create solutions that are continuously altered based on the industry's needs and upgraded accordingly.
A user always gets the best interface experience if UX/UI design services are implemented well with strategic planning by integrating with the best UI patterns. Kipzer stands best among other web designing companies by its unique interaction design developments across various domains and entirely concentrates on UX/UI services to build user-friendly layouts.
We offer more than just a UI / UX design services
---
Kipzer has experience in many areas of UI/UX design. We will find the right style and
solutions to suit contemporary applications and trends.
We follow industry standards and create UI/UX based on design guidelines. UI/UX design services we offer include:
Innovative UX/UI Design and Development Services
---
Prototyping
Prototyping your website with visual understanding provides clarity about your business goals. Our best prototyping practices enable designers and developers to collaborate to ensure technical feasibility for the best outcome.
Information Architecture Design
Merge the principles of design and architecture with Information Architecture. Our predefined IA process helps you align your user needs with your business goals. Map different stages of IA like block-level diagrams, storyboards, that help you.
User Experience
We do loophole analysis to come up with problems and their possible solutions. Creating a well-defined user persona is the second step. With deep research, we are able to design elements that have high user acceptance which drives the designing process.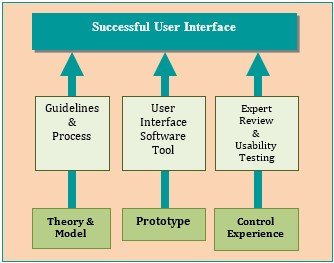 User Interface Development
You bring ideas, we put life to them by delivering fully functional UI design solutions. With the right tools, we have a magic wand that transforms your UI experience. With the customer-centric approach and user adaptability, deploy top-level solutions with us.
Usability Testing
This phase gives valuable insights about the product and finds out the flaws if any. Once done with testing and the last iteration to rectify the errors, the product is ready to be developed with real coding. It helps to define what is critical and needs to be emphasized.
Wireframing
Own the success of your website with the help of perfect wireframing services. A flow is set for the user to follow at different stages of the application. Wireframing creates a visual skeleton representation of the idea.
---
Why Kipzer is the Best for UI/UX Services?
Robust Information Architecture
We at Kipzer offer robust information architecture of an application. We develop the most scalable and robust application that can scale your business to the next level.
Our Top Notch Focus
Our main focus is to develop an application that can beat your competition in the market and achieve all your business goals. We offer a wide array of rapid prototyping services.
24*7 Customer Support
We provide 24*7 customer support and maintenance services even after the delivery of an application. We take care of everything from the beginning of a project till the launch of an application.
Many Years of Experience
Kipzer holds more than 12 years of experience in this industry. We have a team of highly skilled and experienced developers.We offer a wide array of rapid prototyping services.
Creating An Experience That Users Want To Use. Not Just Something Pretty
If you're a lover of ketchup then you'll probably appreciate the squeezy bottle over the glass. Even though the glass bottle is more aesthetically pleasing, the squeezy bottle is far more practical and easy to use.
 
Your website should offer the same ease of use. It should be simple for users to access the information they need, buy the product they want, or make the request they have to.
 
If your website throws up roadblocks, pain points or frustrations, it is likely that users will leave, or develop a poor view of your brand. 
Read More
Know What Your Users Want So Your Website Doesn't Fail. An Investment In UX Design Delivers A Solid Return
User experience design is more than just roadmapping page layouts or wireframes. It brings together a deeper understanding of user behaviour and desires, along with data analysis.
If you improve the overall user experience of your website, you will achieve higher conversion rates, users will be more likely to return, and more likely to share their experience with others.
UX provides a strong return on investment, and reduces the need for regular redevelopment. It removes subjectivity from the website design process, delivering a website based on absolutes, not guesswork.