SEM can generate real growth for your business, and at Kipzer, our search engine marketing services help make that happen, driving qualified leads and valuable sales to your company.
As a part of our SEM services, your business receives:
Custom strategy

Dedicated account manager

Regular reporting

Transparent pricing

Advanced AI software

And more
With a custom campaign, experienced account manager, and cutting-edge artificial intelligence, your company can grow its brand, revenue, and operations.
What Is SEM?
Search engine marketing is a form of paid search advertising that promotes your content at the very top of search engine results pages (SERPs). The publisher of the ad pays a fee every time a user clicks on the paid search result, which means SEM is a type of pay-per-click (PPC), or cost-per-click (CPC) advertising.

Read More
SEM- Search Engine Marketing Services
SEM is also known as Search Engine Marketing. It is done to increase the visibility of a website on the search engines. It includes a variety of marketing techniques under its umbrella, such as Search Engine Optimization (SEO) and Search Engine Reputation Management.
Microsoft Advertising
Advertising on the Microsoft platform can be very lucrative. Our ads will run across many Microsoft-owned properties; including Bing Search, Yahoo, MSN, and numerous curated news channels. The best part of advertising on Microsoft Ads is tapping into the audience. Often, the people you can target on Microsoft are wealthier, more mature, and do not always use Facebook or Google which means that you can expand your reach.
Search and Display ads
The audience is different than Google
Includes Yahoo Finance and MSN
Older and wealthier demographics
---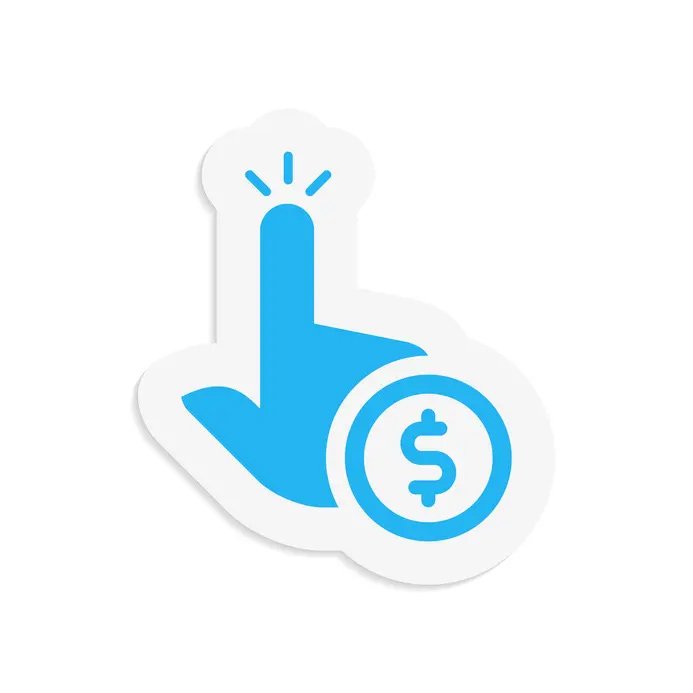 Facebook & Instagram Advertising
There are millions of businesses advertising on Facebook. Facebook has a large engaged audience. Facebook also collects a lot of information about its users allowing you to target very specific characteristics. Businesses can target users by location, demographics, interests, behavior, and much more. For some products or services, Facebook is a very powerful ad platform. For other products or services, the quality of leads can be far lower than other platforms where the customer journey is more intent-based.
Facebook ads are generally more passive although they are making headway into video advertising which is not. Ads are typically placed in front of the audience in various feeds. Free information, prizes, or low involvement low-cost niche products thrive on Facebook. Carefully selecting the right goals from Conversions, Lead Generation, or Brand Awareness is critical to success on Facebook.
Goal-driven Facebook campaigns
Lead Generation campaigns for high volume leads
Conversion campaigns to lead clients to your website or to engage with a special promotion
Landing page generation
Audience targeting
Lookalike audiences for qualified leads
Call tracking
---
Google Advertising
Often Google Ads are associated with the old Google AdWords search engine advertising. Search ads still play a large role in the Google Ad ecosystem, but Search is not the only advertising channel. Google Ads taps into YouTube, Gmail, News Feeds, and millions of content creators around the web offering up advertising space to Google through AdSense.
What does this mean? It means that if you have any experience with Google and the only channel you advertised on was Search, then maybe it's time to take a second look.
Google Advertising lets you implement a large range of strategies:
Search ads
Banner ads on the display network
Discovery ads on Google properties and news feeds
Location extension
Call tracking and conversion tracking
Attribution modelling
Responsive bid adjustments
Tangible and measurable results
Dedicated G Ads support services
---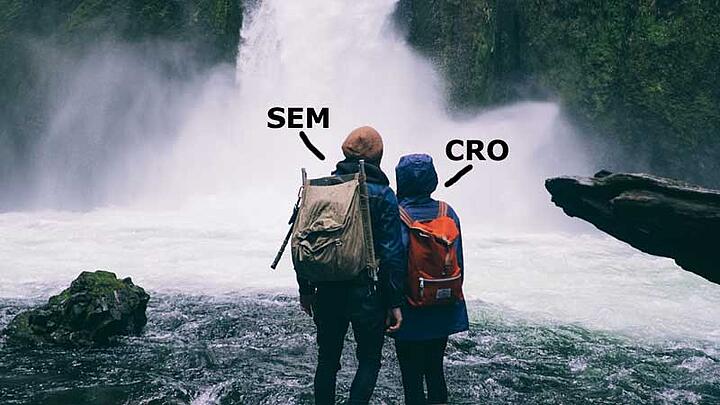 Conversion Focused SEM Agency
Paid search marketing campaign performance is closely monitored and managed. Quality score is optimized over time with regular analysis and adjustments to keywords, text ads, and landing page if possible. We shoot for 10s! Actuate Media guarantees a Google Ads Certified team member would manage your SEM campaign, not a computer, or white-labeled to another vendor.
---
---
How to Make My Website Faster on Mobile?
The rise of mobile phones coupled with our increasingly interconnected society has led to a "sell all the time" mentality. No longer are businesses consigned to advertising through conventional means. With the internet in our pockets, a potential sale is always around the corner. With more potential sales around every corner, business owners have to prepare for traffic as it presents itself. For the first time ever, mobile search engine requests exceeded desktop search requests in 2015. But do you know how to make your website faster on mobile.
How To Make Mobile Website Faster: The Basics?
In today's digitally driven world, a professional website can make all the difference in the world. Before getting into fancy graphics or delving into marketing concepts, business owners should focus on functionality by underscoring website loading time. According to research performed at Kipzer, when a page requires more than 3 seconds to load, the probability of a client leaving the page increases by up to 32%!
With each second that ticks by due to slow website performance, business owners put themselves at a disadvantage. Fortunately, there are a variety of simple steps we can take to implement quicker loading times. These are surface-level fixes that present as the first step toward complete website optimization.
How to Optimize a Press Release for SEO?
Are you confident that your press releases command attention and target the correct audience? 
If done right, press releases can enhance your site credibility and contribute to your SEO score. Similar to optimizing web content, you can also optimize a press release for SEO to help establish brand awareness and attract leads to your business.
Don't let your content and services get lost in a sea of Google pages and competitors, make your business stand out and learn how to optimize a press release and boost SEO rankings. 
Read on to hear four great tips for press release SEO. 
Best WordPress Hosting Providers?
A WordPress website is a great starting point for any beginner blogger or web designer. Due to its open-source nature, it is also free to use. Although one aspect that is often overlooked is web hosting. To make sure that your website has a place for its web pages and assets, you need a web hosting provider to secure you a spot. Finding the right WordPress hosting for your website is a crucial factor to ensure it runs well. Today, we will look at some of the best WordPress hosting providers that you can choose from.