ENTERPRISE APP DEVELOPMENT SERVICES
Kipzer provides enterprise app development solutions that enable companies to boost employee productivity, streamline workflows, and provide seamless customer experiences. We build state-of-the-art enterprise mobile apps that can be easily synchronized and integrated within existing systems, databases, and applications.
WITH VAST EXPERIENCE IN ENTERPRISE MOBILE APP DEVELOPMENT, APP MAISTERS LEVERAGES TOP-NOTCH STRATEGIES THAT ENABLE COMPANIES TO BECOME MORE PRODUCTIVE AND MOBILE WHEN IT COMES TO FACING BUSINESS CHALLENGES.
ENTERPRISE APP DEVELOPMENT
Kipzer develops and designs bespoke enterprise applications from scratch by implementing specific business-oriented demands and unique functionalities catering to specific enterprise needs. We provide enterprise app development solutions that work across different platforms and devices, while also being securely integrated with all types of corporate systems.
ENTERPRISE APP MOBILIZATION
We transform both desktop and web enterprise solutions to make sure they match mobility requirements without compromising any existing functionalities. The Kipzer team doesn't rely on porting existing apps to mobile; our approach is customized, UX-focused constantly seeking to adapt features so that the end result is a well-thought.
MOBILE APP UPGRADE
Kipzer optimizes and upgrades legacy enterprise applications, constantly striving to fix and improve usability issues and app performance. We help companies make the transition to new platforms as smooth as possible by implementing up-to-date functionalities and creating an improved user experience.
---
MOBILITY SOLUTIONS FOR MODERN ENTERPRISE
---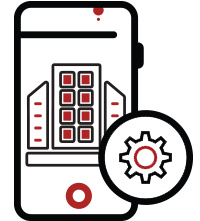 ENABLING MOBILE OPERATIONS
With Kipzer, enterprise processes are easier to deploy. Our solutions empower both our partners and our employees to gain access to enterprise knowledge and workflows on BYOD devices as well Corporate devices. Our Solutions offerings includes but not limited to the following areas.
Customer and sales management
Enterprise content management
Document management
Supply chain management
Inventory and procurement management
Financial resource management
---

EMPLOYEE PRODUCTIVITY
We develop product management and productivity apps for our employees to help them streamline their tasks and workflows by allowing them to access a digitally secure workspace from any location, at any hour of the day, and from any device. Following are some of the examples of the apps we have built for our clients.
Task-based employee applications
Data management apps
Task management and issue tracking apps
Mobile project workplaces
Productivity apps
Personal dashboards
Scheduling apps
---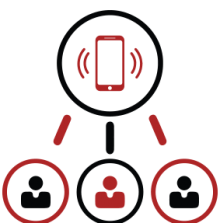 MOBILE-BASED COLLABORATION
For our partners, customers, and suppliers, as well as for our internal teams, Kipzer develops mobile workplaces to drive collaboration capabilities, corporate social functionalities, and access to integrated data at enterprise levels. Following are some of the examples of collaboration apps we have developed.
Document collaboration and file-sharing apps
Collaboration portals
Enterprise social networking
Personalized content delivery
Knowledge management
Enterprise-wide search
---
MOBILE DASHBOARDS
Kipzer develops mobile dashboards for its stakeholders and employees that deliver the most accurate insights pertaining to KPI charts, corporate performance & financial metrics, employee satisfaction levels, and adjusted data analytics that fits every individual need. Following are some of the examples of the apps that we can build for your enterprise.
Performance metrics
Profitability analytics
Customer analytics
Supply chain analytics
Asset analytics
Comparison reports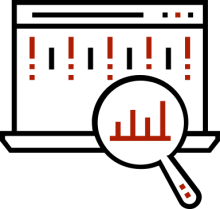 ---
TECHNOLOGY-ENABLED ECOSYSTEM
Armed with a wide range of technologies Kipzer provides augmented functionality capabilities to deploy B2C, B2B, and B2E processes, whether customer-oriented or corporate-based services.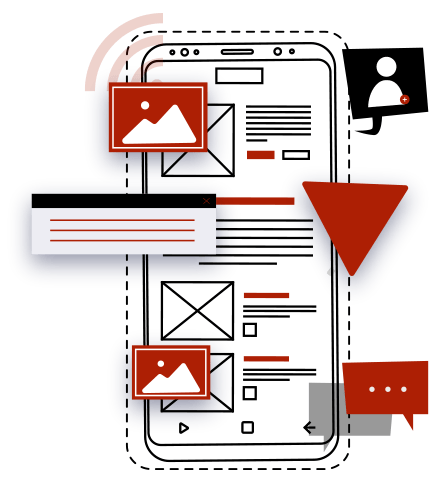 WEARABLES & IOT INTEGRATION
Kipzer develops mobile apps that are in synch with various sensors and wearable devices, thus empowering corporates to trust that employees can be managed remotely. At the same time, we provide enterprises with solutions that enable them to access real-time insights, monitor consumer and enterprise data, and put the right type of content in the right context. With the Kipzer full-stack, IoT-based network architecture, prototyping and designing as well as engineering bespoke integrations has never been easier.
---
---
VIRTUAL & AUGMENTED REALITY
We leverage the potential of virtual reality and augmented technologies with cameras, sensors, and device processors to build engaging and interactive apps in enterprises across different industries. Whether we're talking about a 3D image visualization, product demos, real-world scenes powered by recognition-based augmentation, Kipzer provides solutions that include scene rendering, UI/UX design, hardware integration via location-based algorithms, and more.
We develop product management and productivity apps for our employees to help them streamline their tasks and workflows by allowing them to access a digitally secure workspace from any location, at any hour of the day, and from any device. Following are some of the examples of the apps we have built for our clients.
---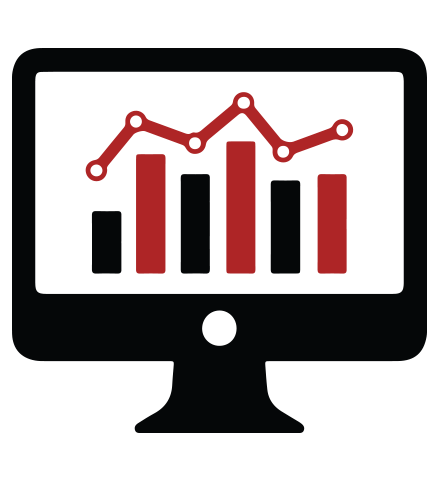 IMAGE PROCESSING & ANALYSIS
Kipzer develops enterprise apps that leverage cameras from smart devices to identify and analyze real-life objects. Starting from barcodes and scanned paper documents all the way to industrial inspection systems and medical imagery, App Maisters transforms any smart device into state-of-the-art equipment with advanced vision abilities.
---
ENTERPRISE MOBILITY MANAGEMENT
Kipzer ensures full control between private and corporate-owned smart devices by delivering a set of enterprise mobility solutions dedicated to preventing unauthorized access to corporate data and enterprise applications via encrypted data transfers between systems and devices and securing end points.
ENTERPRISE MOBILE APPS
Automated compliance
Device lifecycle management & encryption
Network access control
APPLICATION MANAGEMENT
Role-based user access
Automated configuration
Enterprise apps catalogs
Application tracking & monitoring
Content Management
Corporate data encryption & segregation
Data backup
Secure data sharing
Access & identity management
---
---

OUR SERVICES


RAPID DESIGN PROTOTYPING
In the existing digital & app market, designing tends to take lead above all other technologies. Therefore, our smart design team plays a crucial role towards ensuring your company's success. Step up and collaborate now with our creative heads to create visually amazing mockups and prototypes.
---
MOBILE, WEARABLE & IOT DEVELOPMENT
At Kipzer, we sleep and wake up doing mobile app development. Back in the days, we were startups ourselves. Our engineers have developed an award-winning work process over the years – we are proud of the fact that today, we offer end-to-end digital transformation services and mobility solutions.
Connect with us to get the industry's best services in building your mobile, IoT or wearable product.
---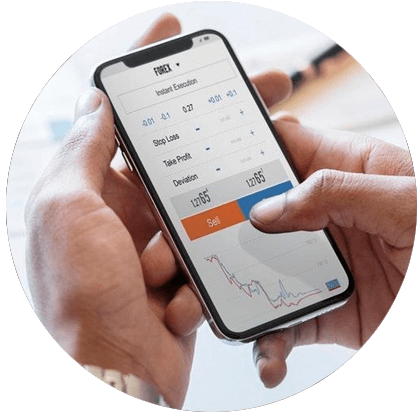 MOBILE APP SECURITY & TESTING
Our Quality Assurance team is dedicated, staying by your side right from the starting discovery and consultation phase down to the technical development process. We assure the finest quality solutions until you, yourself believe that the final product you get is far beyond your hopes. The mobile security we provide caters the whole arena of compliance requirements. This means your information is secured and safe from all potential threats.
---
SPECIALIZED DIGITAL TRANSFORMATION & DEVELOPMENT
Kipzer also offers a managed cloud development solution, which you can opt for while developing your new cloud app, or while migrating an existing app. Our cloud experts support you in selecting the right platform and cloud (private, public or hybrid). Our featured cloud based services are perfect to assist you as a startup, reducing your cost and maximizing efficiency.
At Kipzer, we strive with our aim towards being a specialized development center, at the same time being an all-in-one digital transformation partner for startups & growing enterprises. Having more than a decade's of experience in the industry, we will provide you everything that's required to build, grow, manage and market your product or business idea.
---
---