SEO Audit Services Tailored To Your Website Needs
Unsure why your website isn't ranking better in the major search engines? As an SEO leader, we'll perform an SEO audit to create a strategy to succeed.
A detailed SEO audit for on-site and off-site SEO
1-on-1 meetings with our SEO strategists
A detailed finalized audit with all findings and suggestions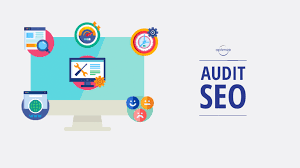 SEO Audit
Our SEO Audit comprises of a complete breakdown of SEO elements and gives you a great indication of your site's strengths and weaknesses so that you can formulate a plan to improve it going forward. Everything from technical SEO elements to mobile optimisation, links, content, competitor analysis, keywords and reporting is included.
Technical Audit 
This focuses specifically on areas such as Text/HTML ratio, W3C Validation, Page Size, Load Speed, Server Location, Structured Data, Canonicalisation and if required, Internationalisation (loading the correct version of a site depending upon country, currency and language and reviewing hreflang attributes).
UX (User Experience) Audit 
A key audit when looking to increase your website's conversion rate. Within this we analyse Google Analytics data in conjunction with heat-mapping and recorded user testing (similar to a focus group). From this we can find potential issues on your website, whether it is to do with fatal technical glitches, irrelevant visitors based on poor SEO.
Content Audit 
 Analysing your content not only from an SEO perspective but also a sales perspective. Well written content should make people want to enquire/purchase but lead them to trust the site instantly. We include content comparisons with competitors as well as LSI (Latent Semantic Indexing) analysis. Content audits include news/blog content if required.
Link Audit
We analyse every aspect of your link profile including follow/no-follow ratios, overall authority compared to competitors, how authority flows through your website to sub-pages and sub-sub-pages and where current weaknesses lie. If needs be and the quality is spammy, we could potentially recommend a link disavow
Brand Presence & Visibility 
Within this audit we take a look at your brand's general presence across the internet. This includes social media channels, SEO, PPC, brand name mentions, whether there has been a general increase/decrease in people looking for your brand, local presence (if required), reputation (reviews) and we will formulate a plan to give you the best possible presence online.
---
Our detailed SEO audits reveal problems and offer solutions
If you have a current website but are unsure of how the website is set up to perform for SEO, it may make sense to have an SEO audit completed. An audit can give insight into the challenges you're facing, why you're not achieving your SEO goals, and the strategies your competitors are using. We can also help you determine whether a website redesign or rebuild may be necessary to implement a successful ongoing SEO campaign. If you're an online retailer, our team has extensive eCommerce expertise and can deliver one of the most detailed and comprehensive eCommerce SEO audits available. The audit will help you be more prepared and eliminate unknowns when heading into a full comprehensive SEO campaign.
Detailed & Well-Designed SEO Audit
Our SEO audits are well designed and easy to read. We'll set up a kick off meeting with your team and ours and also schedule a full audit review call once the audit is complete. An SEO audit typically takes 3-5 weeks to complete.
Technical Website Audit
Our web development team works hand-in-hand with our SEO team to provide a technical audit of the website and determine what programming or technical issues may be causing SEO problems with many other options.
Extensive Competitor Research
We'll provide a detailed report of each of your main competitors and reverse engineer their SEO strategy. That will help us to understand what strategy will be needed to rank above them and compete with them to top search positions.
---
Google Search Ads
SEO won't get your site on page one of Google instantly. So, if being at the top of Google is important to you, then we always recommend supplementing your SEO strategy with a Google Ads PPC campaign.
Our professionals can have you at the top of Google right away with paid ads, bringing business to your site while your SEO gains momentum.
Optimizing a website to appear at the top of Google when someone is looking for a business like yours, within your city or state, is considered "local SEO". This type of work requires different strategies and techniques than optimizing your website for national ranking. Furthermore, ranking highly in other countries takes an even more unique skill-set. Avenue 25 is well-versed in optimization on all of these fronts and is here to drive traffic to your site where you need it most.
Ecommerce sites are typically built on proprietary platforms. They each have their own unique limitations when it comes to optimization. We are intimately familiar with most and have experience navigating around many of those shortcomings. Regardless of the type of products you have, the services you provide, or whom you provide it to, we can optimize it.
We are highly transparent with our SEO services. You will receive monthly reports keeping you apprised of your current ranking positions. They compare current to previous positions so you can see the progress we are making. There are also numerous other reporting options available based on your goals and analysis needs.
---
Social Media Advertising

Increase profitability and acquire more customers through paid social advertising. We will deliver your message to your ideal clients with laser precision.
Avenue 25 creates impact for direct-to-consumer and business-to-business brands with breakthrough creative, targeted media buying, and data-driven results at every step of the sales funnel.
Whether your goal is to maximize your return on ad spend, increase your exposure, or build a loyal clientele, we will deploy a rock-solid social marketing strategy to optimize campaigns for mind-blowing results.
---
What is the purpose of an SEO audit?
An SEO Audit (or organic site audit) is useful in identifying issues that may be preventing your website from gaining visibility in the organic search results of search engines such as Google.  An audit of your site can identify both "low hanging" fruit as well as longer term initiatives for improving the performance of your website.  Improved performance can lead to increased traffic.  Increased traffic can lead to increased conversions.  Increased conversions can lead to increased revenue.
What does a website audit consist of?
This will vary with the site that is being audited.  Typically the site audits that are conducted by Kipzer will include a review of technical compliance, on-page items, and high level content analysis.  More robust audits by us may include some competitive intelligence, link intelligence and additional off-page analysis.
How often should I perform a website audit?
Great question!  Depending on the size of your website, you should have an audit every twelve to eighteen months or so.   If you are planning a redesign it may makes sense to do a pre-launch audit as well as a post launch audit.