Google Ad Services
Local Service ads, which are backed by a Google Guarantee are now available in India. These ads generate leads and allow businesses to communicate with customers through the Local Services ad app or website portal and will show up in searches with a Google Guaranteed badge.
Local Service ads are featured at the top of the search results page—above search ads, map locations and organic searches. On mobile, the service ads are featured predominantly on the search page. In both environments, Local Service ads are now the main paid advertising for service-based businesses.
So simple that some people who have launched an automated campaign then consider themselves SEO gurus, and worse, decide to take their new-found talent to the streets. Well my friends, it's a little like building a car with Legos and calling yourself a mechanic.
Google Guaranteed
Employees will need to pass a background check and all business licenses and insurance details have been verified directly by Google. Once information has been confirmed, your business will display the Google Guarantee icon, which lets customers know they are dealing with a verified business.To run Local Service ads, your business has to be Google Guaranteed.
Read More
---
Google Ads Management Services
Since 2004, we've been a paid search marketing agency focused on Google Ads management – boosting paid search conversions by more than 485%. We use our experience to apply proven ad management strategies, increasing conversions and decreasing the cost per conversion. Make the most of your Google Ad spend today!
A Google Partner agency certified in Google Ads, display, and Google shopping
Weekly meetings & detailed monthly reporting
eCommerce Google Ads strategies focused on sales & leads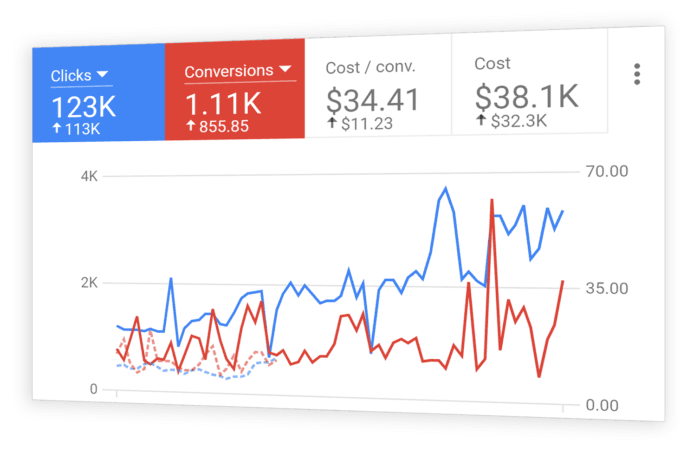 ---
Let our Google Ads management professionals make your paid search marketing campaigns a success

Keyword Research & Competitor Ads Analysis
Choosing the right keywords to bid on is the foundation of success. We'll research keywords and the competition to create a Google Ads campaign that drives sales and a positive ROI.
Campaign Creation and Ad Copy Creation
We'll set up your Ads campaign, create ad copy and configure all settings. Multiple ad variations will be created and modified to achieve the highest conversion rates possible.
Detailed Reporting & Team Meetings
Each month we'll provide you with a detailed report of what was done with Ads Manager and what the plan is for the coming month. We'll also schedule a review call with our team and yours.
---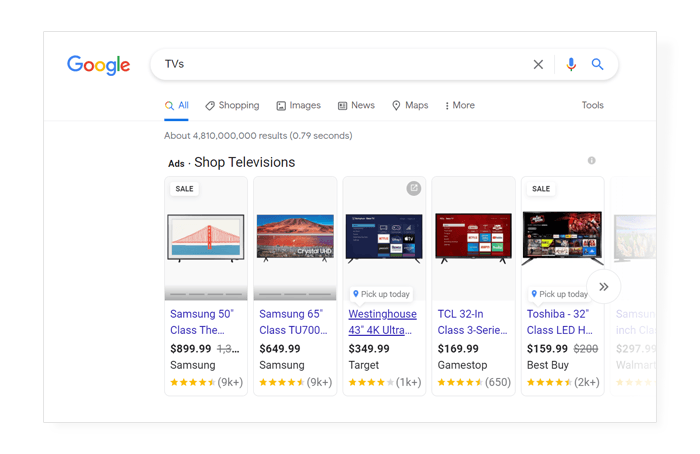 Google Shopping Management Services
Optimize your Google Shopping spend with a professionally managed Google Shopping campaign – improving ROI & increasing online sales.
Google Partner, certified in Google Shopping
An in-house team of eCommerce experts
Experienced in feed management & optimization
Shopping campaign creation & ongoing maintenance
---
Google Shopping Management Services To Help You Thrive Online

Data/Product Feed Optimization
To make the most of your Google Shopping campaign, your data and product feed need to be optimized and formatted for easy digestion by Google. Our Google Shopping experts know exactly what Google demands of its vendors.
Bid Strategy Optimization
In an auction-style environment, bid strategy and optimization remains an integral part of improving your Google Shopping campaign to get the most from your spend. Let us put our proven strategies to work for your Shopping campaigns!
Real-Time Tracking & Monthly Reporting
Kipzer provides real-time tracking so you can always check on your Google Shopping campaigns KPI. Each month, we provide a detailed report, discuss our progress with your team, and refine the strategy as needed.
---
---
Transparent Monthly Reporting: Know Exactly Where Your Money Is Going
The biggest complaint we hear from new clients?
The old company didn't tell them what they were doing.
The second-biggest complaint?
What they were doing just didn't work.
With Kipzer Web, each month, you'll receive a report that spells out exactly where your digital marketing dollars went, what the results were and how we'll modify the campaign to generate more leads moving forward. The best part? We're right here in Columbus, Ohio, so you can give us a call anytime and talk to the people actually doing the work!
---
What is Google Ads?

FAQ
Have a question about Google Ads? We've got you covered with FAQs and advertising resources.




Expand all
What is Google Ads?

Google Ads (formerly Google AdWords and Google AdWords Express) is an online advertising solution that businesses use to promote their products and services on Google Search, YouTube and other sites across the web. Google Ads also allows advertisers to choose specific goals for their ads, like driving phone calls or website visits. With a Google Ads account, advertisers can customise their budgets and targeting, and start or stop their ads at any time
What are Google AdWords and Google AdWords Express?
Google AdWords and Google AdWords Express are the previous names for the new, improved Google Ads.
How does Google Ads work?
Google Ads works by displaying your ad when people search online for the products and services you offer. By leveraging smart technology, Google Ads helps get your ads in front of potential customers at just the moment they're ready to take action.
You start by selecting your goal, like getting more visitors to your website or more phone calls to your business.
Next you select the geographic area where your ad should be shown. It can be a small radius around your business or much broader, like cities, counties or entire countries.
Finally, you'll craft your ad and set your monthly budget cap.
Once your ad is approved, it can appear whenever users in your target area search for a product or service like yours. You only pay when users engage with your ad, like clicking your ad or calling your business.
What are the different types of Google Ads?
There are three basic types of Google Ads:
Search Network campaigns – usually text form, these ads can show on Google Search results pages when someone searches for a product or service that's similar to yours
Display Network campaigns – usually image form, these ads appear on websites or apps that your customers visit
Video campaigns – usually 6 or 15 second videos, these ads show right before or during YouTube content