Website Design & Development
Your website is your digital calling card. When a website looks outdated, or worse, you don't have one; this will immediately drive customers away. By having a website with a top-of-the-line design planned out to put your company in the best light, you make a positive impression of your brand and encourage your customer to remain on your site.
Google and the goal of web designing itself are ultimately concerned with human experience. Since human needs are changing day in and day out, the "ideal" experience too goes through irregular changes.
We make use of the best knowledge to give your website a user friendly approach intended to the most specifically targeted audience. This helps your website rank well in Google's Algorithms and consequently on Google's Search Engine.
At the end of each year, the designing community comes along with an array of changes. This year, the focus was on conversion based designing.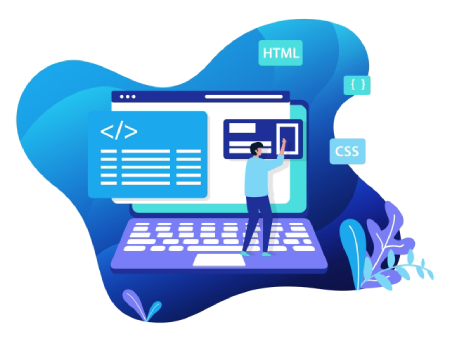 Purpose of your website
If only we'd have a nickel for every time we heard a 'Web designer' quote Steve Jobs: "Design is not just what it looks and feels like. Design is how it works".
We agree, without the right design, visitors on your website would probably not know how to navigate themselves onto other web pages, within the website, in Steve Job's words, a visitor would not know 'how it works'.
Here we'll add to it by reminding you that 'design' is your user's first instance of interaction with your website. If you're like us, and really strive to make the best possible impression first hand, then we're affirmatively on the same page, so far.
Further on, if yours is a business that is driven to mark a place "online", you're already thinking 'SEO' right? Things like getting Google to like the content on your website, appreciate your clicks-to-page and your speed load site, navigation and tons of other things that matter to Google. What if you were told that all of these were just loose balloons without a common string called 'design' to hold them in place.
---