Ecommerce SEO Guide
Despite the fact that SEO has the highest ROI of any ecommerce marketing campaign, most online shops are put together with little to no consideration of search engines.
Instead, we rely on social media or paid ads. Which are great and all, but require a constant effort and stream of income.
SEO, on the other hand, only requires effort up front — once you rank, you practically make sales on autopilot with no recurring expense.
I created this guide for one reason.
"Search engine optimization is a low-hanging fruit for ecommerce websites."
---
Come Up With a Plan
at your site, your competitors, and the search engine landscape for your market, and we'll come up with a plan to make your website more appealing to both search engines and users at all levels of the sales funnel.
If you're a company focused on local business, wherever ""local"" is for you, we'll help you be sure your Google My Business has all the right information, citations are correct, and local listings backlinks are optimized. If you're less focused on local SEO and more concerned with national or international search, we'll compare your efforts to your competitors to be sure all bases are covered and your business is set up for success.
When can you expect to see results? While we never guarantee anything, and no trustworthy partner can, we expect to usually see some results within weeks, and more impressive and long-lasting results in 2-6 months, depending on the type of strategy we collectively agree on.
Search is always evolving. And optimizing isn't a "one and done" thing. When done most effectively, it's an ongoing process. We do look at keyword rankings, but that's just the beginning. The top of the funnel. We're more interested in long-tail optimization strategies that attract users all the way through the sales funnel. It's not just whether your content is ranking, but if it's ranking where it matters. We'll look for opportunities in the featured snippets and "People Also Ask" section of search results pages to increase opportunities for your brand to be seen as Google's "best answer" for users.

How I can improve your technical SEO?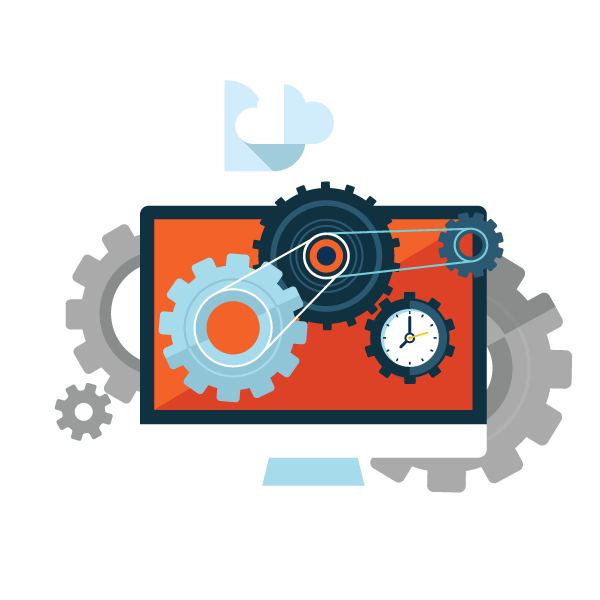 Choose a technical SEO services provider with a wealth of experience!
Below for some of the factors I typically address.
Prioritising Problems – evaluating the biggest issues that are holding back your site are determined and then addressed
Addressing low lying site speed issues first – slow load times through pictures that are incorrectly sized or scaled can have a big impact on load times
Remedying duplicate content – search engine confusion is reduced when there is clarity that each page serves a particular purpose and /or addresses a particular topic
Missing Information – from missing titles to meta descriptions, these can all have a big impact on the ranking ability for each incomplete page
Fixing legacy issues – out of date themes and plugins can substantially reduce both your site's functionality, site speed, and security
Finding and addressing missing pages & data, broken links can obviously irritate your audience as well the search engines
---

Local SEO on mobile devices
Local SEO plays it's part on desktops but with the majority of searches now happening on tablets and mobiles it's even more important to ensure your listings are as well populated as possible. Why? Because your local listing on mobiles will frquently appear above your own website's orgnic listing. So it's all the more important that this asset represents you as well as it can. Local SEO is a frequently overlooked element in SEO strategies. However, every small business should aim to be as highly optimised as possible for their local listing for three reasons.
For many businesses that have not had their sites optimised, about 80% of your traffic will be coming from people typing in your company or brand name. Given that GoogleMyBusiness, for instance, will often be more prominent or visually more appealing than your own website's organic listing then there's all the more reason to give this digital asset the attention that it deserves.
---
WHAT IS E-COMMERCE SEO?
E-Commerce SEO is the strategic process of ensuring your online shop and products are more visible in the search engine results pages (SERPs). When potential users on the likes of Google search for products that you actively sell online, you want to rank as highly as possible to ensure you get more organic traffic. The alternative would be to pay for traffic from paid search, but SEO costs much less in the long-term and truly is king when it comes to competing cost-effectively. 

DO I NEED E-COMMERCE SEO?
E-commerce SEO services have gathered importance since the inception of the internet and more importantly, since the recent pandemic with a percentage change exceeding 80% in online sales. The high-street is dead and the world has well and truly now shifted to predominantly online shopping, making this your prime opportunity to reap the rewards from this shift.
If you have an online store locally or internationally, your main aim will be to make sure your products are seen in search engine results so you can grow sales organically without having to invest tens of thousands into paid channels – our e-commerce SEO services do just that! Depending on the nature of your business, you may require predominantly local SEO services or International SEO services as part of your e-Commerce SEO Package.
Retail is growing online, now exceeding 30% of total sales and growing. With this growth comes competition and especially in niche markets, making E-commerce SEO services all the more important. With anything high in competition it is important to start early, the earlier you start SEO the less difficult it is to achieve the visibility you need!
WHY SEO IS IMPORTANT FOR E-COMMERCE?
Almost every graph includes a trend that boosted digital one way or another since the start of the pandemic! Whilst we know that online sales account for over 30% of total sales still, its prominence has now changed forever and we don't feel this trend will ever turn back.
Those that had a good E-commerce SEO Agency or strategy in place will be reaping the rewards where others that didn't shift focus to online are now looking for answers.
Graph of eCommerce Sales Since Pandemic – eCommerce SEO
Now is the time to make sure you take notice of this growth and benefit from a powerful eCommerce SEO strategy today.
Mobile Commerce (M-Commerce) is set to overtake E-commerce by 2022. Currently mobile accounts for 80% of all website visitors yet it is still under 50% of the sales, well the trend is telling us this is changing!
We are data-driven professionals that take notice of these changes and we include mobile optimisation within our E-commerce SEO services so no one loses out!
A 'current' E-commerce SEO strategy is not just about improving the levels of traffic visiting your site, we maintain levels of visibility across mobile and desktop, we target the right levels of sale funnel to insert your customers in at the right point of their journey and ultimately we ensure the data shows your products and website is performing across the board!
See our case studies for examples of how we have grown others in the market!